Profile Images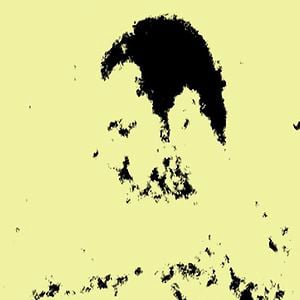 User Bio
LIKE for FACEBook PAGE! Really appreciated! facebook.com/pages/Marko-J/243375485673263
For Worldwide Bookings contact : krozmora@yahoo.com
For Management Collaboration contact : krozmora@yahoo.com
Croatia, number 6. -
position at the moment by the Top Dee Jay's : topdeejays.com/
Marko J is the passionate composer , multimedia artist and performer, classical music orchestrator and now, very interested in audio – video production. Graduate on Department of Music , Sveucilista "Juraj Dobrila" in Pula, Croatia. Playing/ composing and producing his own music in home studio with mostly analog equipment. Marko J is multiinstrumentalist ( guitar, bass, piano... ) and his LIVE Acts/ DJ sets are highly artistic, he spins his songs in a mix of deep house, house, minimal,lounge, always with precise technique and extreme elegance.
Influences in his music originates from a variety of styles (classical music, jazz, rock,house, grunge, ambiental, film scores .....) . Marko J have been changing along with his music and still does.
Published for the label's SoulShiftMusic, SoundLab, Happy Hour Records:
beatport.com/artist/marko-j/222500
Marko J collaborated with many musicians and worked, performed on various projects :
Unification Theory - soundcloud.com/unification-theory
Ishatai - soundcloud.com/ishatai
Tony - youtube.com/watch?v=VSVJq4CLnZs
Milena Tomic - soundcloud.com/milenatomicsoundseasy/u-vrazjoj-jarugi-orchestration
Rudolf Schmitt - soundcloud.com/rudolf-schmitt/atonal-poem-rudolf-schmitt
Fraj - soundcloud.com/fraj
limaLP - soundcloud.com/limalp
Ice Gril - soundcloud.com/ice-girl/just-for-you-ice-girl-marko-j
Audio Nitkovs - totalnosamljut.blogspot.com/
and many more.......always looking for a new opportunities.
Love for the video resulted in producing and directing a video spot's for several projects:
youtube.com/watch?v=kJd33VONeeM&feature=channel_video_title
youtube.com/watch?v=yLg2-5FgKGI
youtube.com/watch?v=VSVJq4CLnZs
youtube.com/watch?v=JOARDJl2VZo&feature=relmfu
youtube.com/watch?v=o-bfAjyBhDk&feature=plcp
Marko J always liked to play with the animation resulting i couple video's:
youtube.com/watch?v=QxtJx6OHj84&feature=related
vimeo.com/11983750
youtube.com/watch?v=cjv5arinR1k
Marko J worked at several multimedia performances and in theater of which is most evident on International Exhibition of Visual Arts in Pula tusmo2.org/ with Carlo Fiorini, Giuseppe Sciortino, Giuseppe Orevoli, Sabrina Mantovani, Borut Cvajner.
youtube.com/watch?v=hGdf8PDnnk8 carlofiorini.biz/change/progetto_pola.pdf
For the professional documentary film "Prasina svakodnevnog zivota / The dust of everyday life" about the Pula,Croatia music scene and underground. Marko J and Danilo Ilic told the story about the problems of musicians at the local and global levels.
youtube.com/watch?v=aFzKtv9u3hw&feature=player_embedded
Film was screend at Grossmann film festival en.grossmann.si/film-program/noisy-cats/dust-of-everyday-life , Festivala Mediteranskog Filma Split, DORF - Festival of documentary rock film.
Marko J with Sasa Bestulic produced, directed and made screenplay for 9 amateur films and the soundtracks for them who were screened at festivals Liburnia Film Festival and Pula Film Festival "doFuraj svoj film " pulafilmfestival.hr/57/hr/index.php?p=list&group=69
Related RSS Feeds