Peter Samuelson
Plus
Joined

Location

Los Angeles, CA.
Profile Images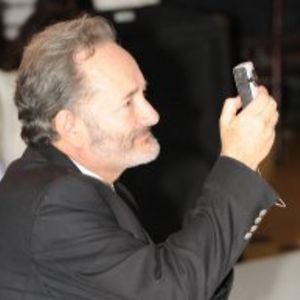 User Bio
Peter Samuelson has been described as a "serial pro-social entrepreneur". In 1982, inspired by a little boy battling an inoperable brain tumor, Peter conceived of the Starlight Children's Foundation—an international charity dedicated to granting wishes for seriously ill children starlight.org. Starlight has grown to offer eight core psycho-social programs, each restoring some of the laughter, happiness and self-esteem that serious illness takes away from kids and those who love them.
As parents and healthcare providers confirmed the positive psychological and often medical impact of Starlight programming, in 1990 Peter brought together leaders including Steven Spielberg and General Norman Schwarzkopf to create the Starbright World starbrightworld.org an online social network to educate, encourage and empower children to cope with the medical, emotional and social challenges of their illness. In 2005, Starlight and Starbright World completed a formal merger and became the Starlight Children's Foundation, with offices throughout Australia, Canada, The United Kingdom, Japan and across the United States. Starlight now has a combined operating budget of $50 million and serves over 5 million children annually.
In 1999, Peter co-founded with Sherry Quirk, First Star firststar.org, a separate national 501(c)(3) charity headquartered in Washington, D.C. that works to improve the public health, safety, and family life of America's abused and neglected children. With Peter as President, First Star provides "top-down" systemic leadership to provide quality and compassionate care for children within the child welfare system, basic civil and legal rights for every child and safe, stable and permanent homes for all children. First Star's program to create permanent residential high schools for Foster Children on university campuses nation-wide begins with a pilot six week summer immersion for rising 9th. Grade children in partnership with UCLA.
In 2008, Peter founded EDAR, "Everyone Deserves A Roof" EDAR.org to develop and widely distribute through established service agencies a mobile single-user homeless shelter on wheels. EDARs cost $500 each and so far over 200 homeless clients use them nightly.
Peter is a graduate of Cambridge University with a Masters in English Literature and the fourth of five family generations employed in the film industry. After serving as production manager on films such as The Return of the Pink Panther, he emigrated from England to Los Angeles and produced Revenge of the Nerds, Tom & Viv, Wilde, Arlington Road and 20 other films. Peter served on the founding Board of Participant Media Inc., Jeff Skoll's pro-social media company.
Peter serves as President of Film Associates, Inc.
peter@samuelson.la samuelson.la petersamuelson.blogspot.com