Ben Houge
Joined

Location

Valencia, Spain
Profile Images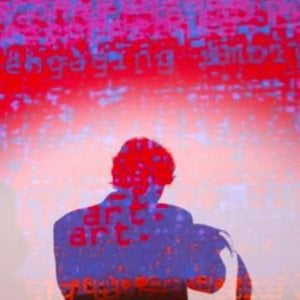 User Bio
Hi! I'm an artist working in audiovisual installation, electroacoustic music, performance, videogames, and such.
In the installation department, I've shown pieces at OV Gallery (Shanghai), Art+Shanghai Gallery, The Nut (Shanghai), Shanghai International Creative Industry Week, and the Today Art Museum (Beijing). I've performed at the Shanghai eArts Festival, Hangzhou's 2Pi Festival, the Creek Art Center, the Shanghai Conservatory, and the Zendai Museum of Modern Art, among other venues. Last summer I mounted a solo show of algorithmically generated prints called 29 Giraffes at [the studio] in Shanghai.
Before moving to Shanghai in 2004, I was active in Seattle, with shows at places like the Capitol Hill Arts Center, Consolidated Works, Gallery 1412, and On the Boards, mostly as a member of the composers' collective Seattle School. I moved to Boston in 2010 and to Valencia, Spain, in summer 2013, where I am a professor in the Music Technology Innovation department at Berklee College of Music.
As a videogame audio designer, I've worked for Ubisoft, Sierra, Microsoft, and others. Most recently I spent 3.5 years as audio director of Tom Clancy's EndWar (Xbox 360/PS3) at Ubisoft Shanghai. I've worked on a bunch of other games since 1996, writing the string quartet soundtrack for Arcanum (2001), designing sound effects for the first Half-Life expansion pack (1999), and contributing sound and supplemental music to Leisure Suit Larry 7 (1996) and King's Quest: Mask of Eternity (1998).
Follow me on Twitter: twitter.com/AleaBoy!