Mecca aka Grimo
Joined

Location

The UNIVERSE
Profile Images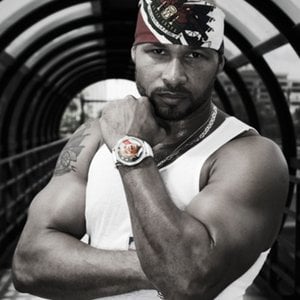 User Bio
Mecca aka Grimo is a 1st generation Haitian who was born in Brooklyn, New York than moved to Miami, Florida in the latter part of his teenage years. He is the first born son of Haitian parents who migrated to the United States for a better life. His early musical influences were his 5 uncles who played different instruments and later formed a band. With his family deep rooted in music, Mecca developed a love and appetite for writing and producing. Subsequently Mecca attended College where he received a degree in Acoustical Engineering.
In 2003, when it wasn't so popular to be Haitian, Mecca aka Grimo re-enstated Haitian Pride through his music and Poetry. His first single "Ayisien" was a Creole remix of an American Rap song that got major rotation on mainstream radio. Ever since than Mecca aka Grimo has been publicized as the Poster Icon for the Hip Hop Creole Movement. His music has since opened up roles for him in several independent films. One of which he has received rave reviews for playing the role of Jacques Lemoin who is a business savy kidnapper that led an orchestrated ring of kidnappings in the 2006 docu-drama "Kidnappings".
In 2008 he was the principle actor in the movie "Destiny" and In 2009 Mecca aka Grimo's most recent role was in the movie "American Zoe". He is also in Queen Latifah's new movie "Cook Out 2" acting as one of the family members who gets held hostage. It is clear that Mecca aka Grimo's career is being inspired by the film industry. It all relates. Music, Acting, Teaching, Spoken Word, Fashion all connect under the same umbrella.
Related RSS Feeds