Ideas On With Lynn Yuen
Joined

Location

Vancouver, BC
Profile Images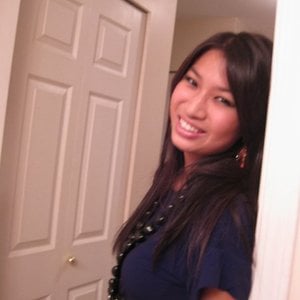 User Bio
I am fun and energetic, I love being in love and having a positive attitude, I am approachable and easy to talk to, I love breaking out into a smile : D and eating spicy food even though my nose runs like crazy!!! I am an adrenaline junkie, my goal is to still skydive in the very near future! I have always wanted to do the leap for my birthday ever since I was 18!!! The biggest rush I have gotten so far was doing a cliff jump after a day of white water rafting, I love remembering that feeling!! I also like taking cool up-close photos when I get the chance! : D
I am a person who is always wondering about things and constantly thinking. I like talking with my friends alot and sharing ideas. With that said I thought it would be cool to post ideas with questions we seem to always ask like, "What would be an awesome gift to get my friend, gf or bf?"
Or even just fun ideas on... Writing a basic song, Planning that perfect trip, What to do in Vancouver on a sunny day, Affordable date ideas and the list goes on...
I will be finding and posting new, old and tried ideas as I try to get these vlogs up : D
I'm excited because I will be learning a lot with this myself!
If you find yourself needing an idea on something, drop me a question and I might just be making a vlog about it to share my thoughts and ideas to you and the rest of Vimeo : D
I love comments, so please leave some to let me know what you think and feel : D
Please subscribe as well, if you like what you see and to keep updated with new ideas : D
Cheers!
~Lynn~
Related RSS Feeds