Mike McGowan
Plus
Joined

Location

Miami Florida
Profile Images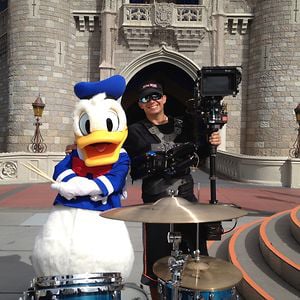 User Bio
As a third generation cinematographer I have been part of the motion picture industry since before I was even born. My mother, an actress, met my father (camera operator), my uncle (camera assistant) and my grandfather (director of photography) on the set of the cult classic B movie horror flick Children Shouldn't Play With Dead Things in 1972. I framed up my first shot at the age of seven on the set of Caddy Shack where my dad was the camera operator. I couldn't get enough and continued to hang out on set, cleaning cases and watching the old school masters at work until, at the age of nineteen, I made the decision to make the motion picture industry my life.
With a great deal of help from my family, lots of hard work, a positive attitude and a bit of luck I have been able to fulfill my dreams and be successful in a career that I love. I've worked in thirty different countries and in all fifty United States on twenty-two feature films as a camera assistant, fourteen as a camera or Steadicam operator and I just completed my second feature film as the director of photography (not to mention a zillion hours of TV and more commercials and music videos than I can count).
I bring to the set a deep understanding of the film making process. Technical knowledge of all things motion picture from 8mm, 16mm and 35mm to HD video. My love for adventure has given me the opportunity to work with the mediums of underwater photography, aerial photography, cranes, high speed car rigs and my first love, the steadicam. I like making pretty shots but I love bungee jumping off a flaming bridge, over a pit of alligators and landing on a great white shark in the middle of a hurricane with a camera strapped to my head. The more extreme the better!
I know how to realize the needs of my director while balancing the needs of my producer and my crew. I'm always positive, always full of energy, always there when you need me and I will always get the best shots possible with the resources I'm given. I'll make the day and if I have anything to do about it, the entire crew will leave with a smile on their face looking forward to the next days work.
Check out my resume and reel, call with any questions and hire me for your next shoot!
Related RSS Feeds