Amir Coyle
Joined

Location

San Francisco, CA
Profile Images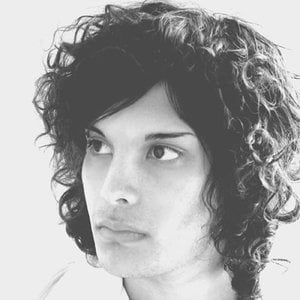 User Bio
Amir Coyle is an American recording and performance artist based out of San Francisco, California. In 2008, at the five year anniversary of his mother's battle with breast and bone cancer Amir wrote the performance "Burial" which he started with the intention of "sending positive healing energy" to her. Amir would dance his heart out and metaphysically perform a mutilation on himself representing the different places on the body his mother had high cancerous numbers and operations, removing them and burying them into the ground, thus the title of the performance.
Amir eventually would take Burial on several national and regional United States tours as well releasing two albums on professional vinyl "Fighting Off the Spirit of Death" and "Reaching for Vertebrae" both published by Eastern Prom Music in 2008 and 2009.
Overcoming this sense of grief Amir has moved forward to the production style performance "Projection of Heaven," which features a variety of costumed characters, choreographed dancing and a series of structured musical pieces made entirely by using the voice and manipulating it to create whole songs often times operatic, choral and harmony focused by heavily focused in a pop sensibility which also includes beat boxing as well as several different types of throat singing.
Amir aims to do things that aren't typically happening in physical and musical performance and to bring people together in a celebration of overwhelming feelings of loss and despair.
Related RSS Feeds
Recent Activity
Amir Coyle does not have any activity yet.