Camobear Records
Joined

Location

Portland, OR Vancouver,BC
Profile Images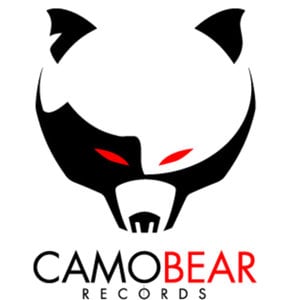 User Bio
History
On July 1st, 1997, a young confused poet named Josh Martinez performed for the first time during a Cannabis Day (aka Canada Day) festival in his hometown of Halifax, Nova Scotia. Submerged in a cloud of smoke, with his best friends rocking mics besides him, he rapped for beautiful girls and screaming fans. At that tender young age, he knew exactly what he wanted to do with the rest of his life.
In 2001, Martinez left his small fishing town in the hopes of seeing the world and making the world see him. He arrived in East Vancouver and was soon living in an apartment with two of his best friends from Halifax: Miles Rubin, aka The Attourney and Cass Elliot, aka Mama Cass, superactivist/nightprowler. They were young, under-qualified and the best of friends. From humble beginnings — conducting business calls on a rotary phone, sending out emails on dial-up, and hustling music on cd's, tapes and vinyl records — they laid the foundations for today's multinational mega-conglomerate.
In 2002, Martinez and his Halifax crew set out on their first international tour, optimistically called The Greenbacks and Party Hats tour, with 30 shows in 35 days, driving a rental minivan throughout North America. In the first week of tour, the rental, uninsured, as per Martinez' instructions, became a rent-a-wreck when Martinez plowed into a deer grazing in the middle of a 2 lane highway. This single event destroyed the Martinez name in the annals of Good Credit forever and a day. Things went from bad to worse. Promoters neglected to pay the artists and cancelled shows last minute. But the show must go on, and so it did.
Trying to forge a business with no business skills to speak of, there were numerous setbacks. All of the files from the first two years of operation perished in a house fire. Luckily no one was hurt except the company. Albums were released, sales went up and more offers for tour came. As the years went by each step forward involved a gigantic leap into debt. The Attourney's calm wisdom and well placed shots of tequila balanced the ADD genius of Martinez and kept the company afloat through their long season in hell. What follows wasn't easy, but the story remains the same even if the faces change. Best friends working together, fucking up and failing on their own terms, to become better people and create a better business.
Tours to Europe and Japan followed. The glory days of independent hip-hop were afoot and Camobear artists were major players in this completely new offshoot of the hip-hop spectrum. This was a Movement. Middle class kids discussing their own struggle with their own musical sensibilities. Rap with heart before every kid with a computer cried into a microphone and called it rap. But everything that goes up must also come down.
The years went by and best friends drifted away, becoming teachers, owners of nightclubs and grown ups. Which left Martinez flirting with the idea of law school and retirement, wondering if his time had come to a close. Was there a point in drinking himself to death in pursuit of the Can-American dream? The years on the road had given him new family and the accomplishments and networks what had been built still needed to be taken to the next level.
In 2007, Martinez left East Van, leaving the love of his life behind on the broken road to fame and fortune, and moved to Portland, OR. Bonded by the struggles of cross-country tour, the endless hotel rooms, touring vans, broken relationships, late night IHOP visits and the taste of sweet glorious adrenaline, he found new people to share in his dream: making the music he wanted to hear, and creating the label he wanted to be represented by.
Somehow through the disasters and terrors of globe trotting one step ahead of financial ruin, an album called Josh Martinez and the Sex Buffet emerged as ashes from the funeral pyre of his youth. This album would ship gold and cement the financial fortunes of Camobear and give 'The Kids' the moustache ride of their young lives.
It also pushing the ongoing campaign to access more resources from the friendly Canadian Government to its successful conclusion. With the success of Sex Buffet, Camobear Records has become a Direct Board Approval Company through FACTOR (Foundation to Assist Canadian Talent on Record). This gives us access to a lot more resources for recording, marketing, tour support, video production and much more. In short, Camobear's long struggles have paid off.
Today, they are artists looking to fulfill their adult responsibilities to their families. To build a life outside the road. Before it was about free beer, groupies and boyhood dreams. Now they tour to put food on the table and a down payment on a house. And also for the free beer. And the groupies.
What began on July 1st, 1997 was a Canadian dream for a record label where the best of friends could make the best hip hop music in the world. Now 13 years later, 50 albums deep, the dreams that repeatedly went up in smoke and got snuffed out in overstuffed ash trays, is on the edge of realization. Once more best friends place a bet on their dreams. Where the chips fall is entirely up to you.