Mallo (Francisco M. Mallo)
Plus
Joined

Location

Edinburgh (& The World)
Profile Images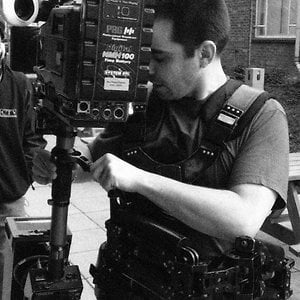 User Bio
I have been a independent filmmaker for the last 5 years. I got here a little bit by accident. Well to be totally honest, the whole process was a chain of fortunate events, that make me pleasantly crash into what is now my career. I think this is one of the best ways you can arrive somewhere.
Driven by my passion for storytelling (I think I got a writer's soul) and because I could not stand English lessons I ended up behind a camera and directing and editing little projects (little just in size not content) that with time have grown in the same way that my love for filming.
It is difficult for me to put labels or to say "I am this or that" so I am just going to say what I can do. I can operate, in a competent manner and with some art, almost any camera, drive a editing suit "like I stole it", I want to think I can do lighting beyond the 3 or 4 point lighting set up and I love directing and producing.
In fact, in all the videos that you can see in my Vimeo page I have probably performed all of the roles in each one of them. I also prepare and carry out interviews (thanks to my background as a Journalist) and liaise with clients, talents, collaborators and participants.
Ah! And I almost forgot, I am a certified Stedicam Operator.
Related RSS Feeds