Damian Wyvill
Plus
Joined
Profile Images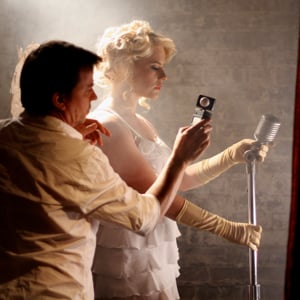 User Bio
2014 Damian Shot "ODD BALL" for Director Stuart McDonald and Producer Richard Keddie. Based on the true story of Allen "Swampy" Marsh and his Maremma dog "Oddball". "Swampy" convinced local authorities to allow his dog "Oddball" to protect a colony of Little Penguins on Middle Island from wild cats and dogs. "Oddball" succeeds in his campaign and becomes a front runner for Maremma dogs being used to protect other endangered Australian wildlife. He then operated A camera for Mandy Walker ASC ACS on "Truth" A behind-the-scenes look at news anchor Dan Rather during his final days at C.B.S. News when he broadcast a damaging report about how President Bush relied on privilege and family connections to avoid fighting in the Viet Nam War. Staring Cate Blanchett and Robert Redford, directed by Jamie Varderbilt. In 2012 he completed his fourth feature film as Director Of Photography (DP), the low budget comedy, "Backyard Ashes".
2011 Damian was shooting 2nd Unit on Baz Luhrmann's "The Great Gatsby".
At the beginning of 2011 Damian tackled a musical comedy for director, Mark Lamprell. The film "Goddess" was released on March 14, 2013.
"Caught Inside" was a feature Damian shot for Australia's, Adam Blaiklock, in 2009. It was shot entirely on location in the Maldives.
In 2007 Damian shot 2nd Unit for Baz Luhrmann on "Australia".
His first feature as DP was "West" directed by Daniel Krige and shot in 2005.
Damian has enjoyed success as a DP throughout Australasia working across the range of mediums from features, tv drama and tvcs alike. He moves comfortably between formats allowing the project and the story to dictate.