Profile Images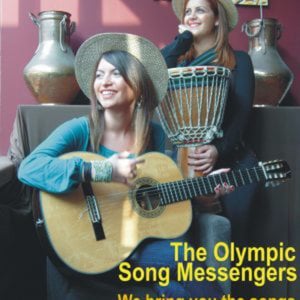 User Bio
This is part of the Music Maratone Project by the composer ( songs and lyrics ).
Creating and spreading the songs for the world, hymns for the universe
A true Music Maratone
The concept also includes the Website olympic-song.com and The Olympic Song Messengers ( with SkyJays, TrainJays, SpaceJays ) who will be formed in several countries
and cities to carry the Musical Torch ( see the Burning Guitar Logo on the video ) and
spread the songs and the message.
True to the spirit of the Maratone, the lyrics for the London Olympic Song Urban
Underground will have more than 100 pages of lyrics and will keep growing.
You can experience part of the lyrics on olympic-song.com and in the Picture-Videos on this site.
Each song ( The Olympic Song "Celebrate Humanity!", London Olympic Song "Say Hello 2
Your Global Village" and the London Olympic Rap "Power of the word" and other songs will
also be rendered in several variations ( Pop, Jazz, ACapella etc. )
Keep visiting olympic-song.com and this Video-Site for more songs and lyrics.
We'll keep adding songs and lyrics and keep the spirit of the Music-Maratone alive
Related RSS Feeds
Recent Activity
Yet another mile on THE OLYMPIC MUSIC MARATHON. Roger "Raaj" Ostern, one of the top rock-guitarist in India ( who is also a guitar teacher of repute ) created and arranged this Rock-Guitar-Version of The Olympic Hymn. He has also played the Guitars

Hi Chris ! Fine images, befitting the fine music. Cheers from Lucius and THE OLYMPIC MUSIC MESSENGERS !