Profile Images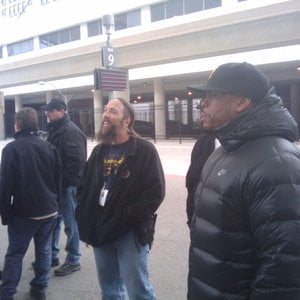 User Bio
Benny Boom – Biography
Director Benny Boom, a West Philadephia native, broke into the industry in 2000 by bringing a fresh perspective and edge to the then-stagnant music video scene. For better part of the decade, Boom heavily influenced the visual landscape of popular music, crafting memorable clips for platinum artists such as, P. Diddy, Keyshia Cole, Akon & 50 Cent.
While building a catalogue of over 150 music videos, Boom also helmed commercial spots for Jeep, Honda, Gatorade and Sears. Boom has shot in over 25 U.S. cities, Canada, Mexico and extensively abroad in France, Brazil, Ghana, and Spain.

Most recently, Boom directed his first feature film, the uproarious comedy, Next Day Air, starring Mike Epps, Donald Faison and Mos Def. Next Day Air is distributed by Summit Entertainment and was released in May of 2009.