Nathan Dickey
Joined

Location

Oakville Ontario
Profile Images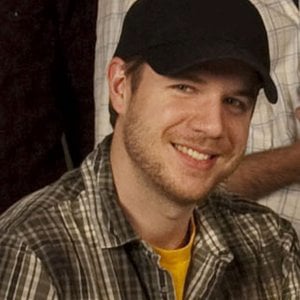 User Bio
Nathan was born and raised in Kingston, Ontario with his parents and younger sister. In grade 4 he started making films with his cousins on their VHS camera despite a lack of training. He then discovered Claymation and completed several short films. In high school, at Frontenac Secondary, he started making films with some like-minded classmates for class projects.
In grade 10 Art class he and a friend, with the help of a web cam, made a short stop motion claymation film heavily inspired by the movie "Saving Private Ryan's" beach landing sequence.
Nathan's interest in pursuing Animation as a career was cemented when he attended a Grade 12 Focus Program in Animation. This program offered training in traditional animation, Flash, Adobe Premiere, After Effects and stop motion. Animation bridged his two largest interests - Art and Film. Nathan then worked for a year but had opportunity to teach the Adobe software editing and effects to the media class at his high school.
Impressed by Sheridan College's reputation, he enrolled in their 2005/06 Art Fundamentals Program and created his animation portfolio. He was accepted into their Bachelor program in Animation the following year. He, along with his talented teammates, completed his 3rd year 'group film' project entitled "Gorilla Warfare".
Nathan's 2009 Co-op placement was is in the Sets Department at Toronto's "Cuppa Coffee Studio" and he now completed his Final animated short entitled The Landscaper at Sheridan College.