Profile Images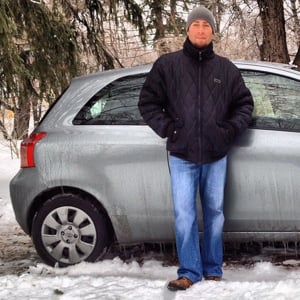 User Bio
I've been a photographer since the age of 17. The camera was a default choice in my earlier years due to lack of money for what I originally wanted to be a video camera. Being 17, looking to buy my first car and not having a job that payed enough to satisfy my creative ventures adequately, I bought my first SLR off a friend who had one collecting dust. $50 later, I was hooked. I took it everywhere and shot everything. With each frame, I wanted to learn more and create with intent.
Today, I'm a professional photographer with a plethora of experience. Photography has sent me all over the US as well as abroad. From Fashion to Corporate Industrial, I've covered most aspects of the medium.
Having started my life in still photography, I've found my new/old passion for the moving pictures. With today's DSLR, now HDSLRs, I've reconnected my love and interest for movie making. My 20+years behind the still camera has seemingly given me the experience and eye for shooting video that I originally planned to do in my youth.
I look forward to the fresh passion rekindled by todays technology. I hope you enjoy the progress of my passion.
- Kevin Alex
External Links
Website - Professional Photographer
Related RSS Feeds