Le Parvis des Ondes - soundtrack
Joined

Location

FRANCE
Profile Images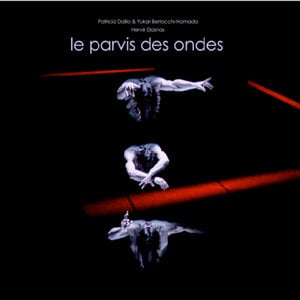 User Bio
LIVE PERFORMANCE
Music - Dance - Video
by cie sound track - FRANCE
Patricia Dallio / Yukari Bertocchi-Hamada / Hervé Diasnas
Presented at the Avignon Festival 2007, Le Parvis des Ondes is a captivating trio with two musicians, Patricia Dallio and Yukari Bertocchi-Hamada, and one dancer, Hervé Diasnas.
Since the beginning, we are immersed in a ritual atmosphere. The dancer occupies the space with his energetic dance that brings him into a mysterious world of trance. The music seems to follow the dancer gesture and vice versa. A new relationship to music is given by the musicians floating gestures connected to the sensors' system. A new way to mix together gesture and sound, dance and music, creating a double and parallel interactive choreography, the dancer's and the musicians' choreographies.
contact Adelaide Agosta +33 (0)6 75 27 12 79 adelaide.soundtrack@gmail.com
or Catherine Mortier +33 (0)6 86 41 70 19
mortier.cat@orange.fr
COPRODUCTION : cie sound track, Nouveau Relax-Théâtre of Chaumont, Art Zoyd-Centre of Valenciennes, Espace Pier Paolo Pasolini of Valenciennes.
SOUND TRACK is supported by : Région Champagne-Ardenne, Minustry of Culture and Communication-Drac Champagne-Ardenne, Conseil Général of Haute-Marne, City of Chaumont, Arts Vivants52, Adami, Spedidam, FCM, Studio Château de Faverolles.