Profile Images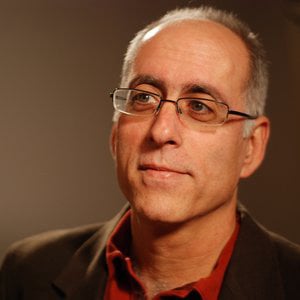 User Bio
PETER GILBERT
CURRENT PRODUCTIONS
Burning Ice- Director/DP- Sundance Channel- 2010
Brother Number One- Producer/Co- Director/DP- New Zealand Film Board
Robyn Hitchcock Loves Memphis- Director/DP
40 Day Dream- Executive Producer/ Producer
Camp Victory Afghanistan- Producer
A few Awards:
11 time National Emmy Nominee- 2 wins.
Sundance Award winner: Grand Jury Prize and 2 Time Audience Award winner,
Winner of Best Cinematography award.
PGA Winner
3 Time DGA Nominee- 1 Win.
2 time Peabody Award Winner.
2 time shortlist for Academy Award in Documentary. Hoop Dreams was nominated.
Independent Spirit Award.
Robert F. Kennedy Memorial Award for Journalism.
Peter Gilbert is one of the filmmakers who made Hoop Dreams, serving as a Producer and Director of Photography. The film won numerous awards including The Sundance Film Festival Audience Award, Producers Guild of America, Independent Spirit Award, and The Robert F. Kennedy Memorial Award for Journalism. Hoop Dreams was on 100+ top ten lists for 1994. The film was selected into the National Film Archives. It was also selected the most important Documentary Film by the IDA in it's history.
Mr. Gilbert has had a distinguished career in producing, directing, and photographing documentaries, feature films, commercials, and music videos.
In 2008 he co-produced and co- directed the award winning film At The Death House Door. The film has won numerous awards and was short listed for the Academy Award for Best Documentary.
In 2004, he Produced and Directed, With All Deliberate Speed, the first work in the new series "Discovery Docs," for the Discovery Network. The nationally released film portrays the drama of the monumental Brown V. Board Supreme Court decision that helped change the racial fabric of our country in 1954. The film has performances by Jeffery Wright, Mekhi Phifer, Larenz Tate, Joe Morton, and Alicia Keys. With All Deliberate Speed was nominated for a Prime Time Emmy for Distinguished Work in Non- Fiction Film.
His short film for Turner Classic Movies, There is No Place Like Home, has played at festivals worldwide including Cannes, Venice, and Tokyo. It has also been broadcast worldwide on TCM.
He recently Executive Produced, The Ballad of Eziquel Hernandez which was broadcast this fall on POV on PBS. He was also nominated for an Emmy.
He also recently Executive Produced the Sundance Festival Grand Jury and Audience award winning film, The Gods Grew Tired of Us (2005); Executive Produced the award-winning, Emmy nominated, Deadline (2004), broadcast in prime-time on NBC; and Produced and Directed the DGA and Emmy nominated A Time for Dancing (2003) for Showtime.
His earlier work includes All the Rage (1999); the Emmy Award–winning documentary Vietnam: Long Time Coming (1998)—for which he also won the Directors Guild of America Award for Best Directing—Prefontaine (1997), as Cinematographer and Producer; Stevie (2002), as Co-cinematographer and Co-producer; and Married in America (2002), as Principal Photographer. His Cinematography work also includes Barbara Kopple's Academy Award winning, American Dream (1991)
.
Gilbert's commercial work includes awarding winning spots for Harley Davidson, Budweiser, Ford, Major League Baseball, MasterCard, Honda, Principal Financial Group, ESPN, NBA, Accuvue and the Truth campaigns. He has worked on over 60 music videos and concert films.
Peter Gilbert is a member of AMPAS, DGA, ATAS and IATSE 600.
Gilbert is a graduate of New York University.
He has taught master- classes all over the world including subjects including directing, cinematography film / digital, the use of social media and it's impact on society, and new forms of distribution.
He is a Board Member of Kartemquin Films, in Chicago. He resides in Chicago with his wife and two children.
Related RSS Feeds