Brent David Fraser
Joined

Location

Marina Del Rey, CA
Profile Images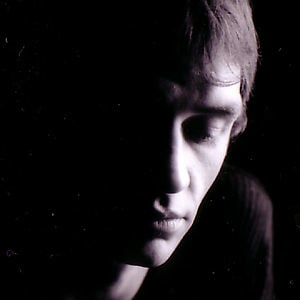 User Bio
Brent David Fraser's career began in Seattle as a Street Musician in the famous Pike Place Market & the Seattle Theatre Community.
His talent was discovered by the Casting directors of films, The Chocolate War (by Keith Gordon, with Wallace Langham & John Glover, Bud Cort & Doug Hutchison) & Class of 1999 (with Malcolm McDowell, Stacy Keach & Pam Grier), both shot in Seattle. The road to Los Angeles lay open and upon arrival there, he made films such as Jezebel's Kiss (again with Malcolm McDowell, Meg Foster, Meredith Baxter & Everett McGill), Wild at Heart (by David Lynch, with Nicolas Cage, Laura Dern & Willem Dafoe), Wild Orchid II (by Zalman King, with Tom Skerritt, Nina Siemaszko & Wendy Hughes), Dark Side of Genius (with Finola Hughes, Seymour Cassel, Patrick Bauchau & Moon Zappa), The Little Death (by Jan Verheyen, with Dwight Yoakam, Pamela Gidley & J.T. Walsh & Philip Baker Hall), Book of Love (with Josie Bissett, Chris Young & Keith Coogan), Broken Vessels (with Roxana Zal, Jason London & Todd Field) & The Cult Horror Comedy Film, Dead & Breakfast (with Jeffrey Dean Morgan, David Carradine, Jeremy Sisto, Gina Philips, Diedrich Bader, Ever Carradine, Portia De Rossi, Erik Palladino, Oz Perkins & cameo by writer Billy Burke).
He also played roles in TV Movies & Series' such as Spooner (by George Miller, with Robert Urich, Katie Barberi, Jane Kaczmarek, Barry Corbin, Paul Gleason & Keith Koogan), Plymouth (with Perrey Reeves, Cindy Pickett & Dale Midkiff) Dark Skies (as Jim Morrison, with Eric Close & Megan Ward), FAME L.A., (as Brent Leggett, with Christian Kane & Roselyn Sanchez), Outer Limits (with Maria Conchita Alonso), Moloney (with Peter Strauss, Nestor Serrano, Wendell Pierce), The Tracey Ullman Show & Zalman King's Red Shoe Diaries (with Geraldine Cotte), in Paris, France.
Fraser's Concept Story CD, Albion Moonlight & the Sea of Troubles, features his Poetry, Sound Design & images. It's most often compared to Pink Floyd, David Bowie & Bob Dylan.
Billy Burke (Twilight Saga, Charlie Swan) played Piano on the Albion Moonlight CD.
It's songs are used in FOX TV's Party of Five & Films like Broken Vessels & Crimes of the Past (Eric Roberts. David Rasche & Elisabeth Rohm.
He worked with Legendary Jack Douglas (Aerosmith, Cheap Trick, John Lennon) toward re-mastering Albion Moonlight for re-release, with a view to new recorded works.
The MGM/Trilogy TV Series, FAME L.A. used song Ghost, Produced by Global Artist Corrado Rustici (Bono, Sting, Elton John, Claudio Baglioni, Elisa, Eric Clapton, Francesco De Gregori, Francesco Renga, Jeff Beck, Jimmy Smith, Johnny Lee Hooker, Luciano Ligabue, Luciano Pavarotti, Negramaro, Paul Young, PFM, Rita, Sheila E, Sinead O' Connor, Stevie Ray Vaughn, Stewart Copeland, Zucchero Fornaciari, Andrea Bocelli & Clarence Clemmons)
On the show, he also performed the songs of Mark Cohn, Vonda Shepard, Amy Grant & Tara MacLean.
FAME L.A. also hired his then Fiance, Actress Roxana Zal (Table for Five, Something About Amelia, Broken Vessels). He was also once engaged to Actress Sheryl Lee (Twin Peaks, Dirty Sexy Money) & has had romances with Alyssa Milano (Charmed, Who's the Boss), Perrey Reeves (Entourage) & Alicia Coppola (Jericho, NCIS), but he is currently still a bachelor.
His career's been guided by Andy Slater (Fiona Apple, Jakob Dylan), VH1 Exec. Leah Horwitz, Italian Pier Forlani & Eliza Roberts.
He recorded at historic A&M Records, with Warren Zevon & Don Henley's band. He & Zevon also did sessions with Beastie Boys Adam Yauch & Mike D. at their studio. Randy Jackson gave him ongoing recording access at Sony & Zoo Records' (Tool) Leah Horwitz (VH1 Exec.) & Lou Maglia recorded a number of his songs, as well.
He co-wrote European hits, Inside a Flower, So Delicate, So Pure & Tell Me, with Italian Pop Star, Elisa Toffoli & Corrado Rustici, which was recently re-released in the Domestic U.S. Market.
He also wrote with Late, Great Guitar Hero/Producer, Derek Frigo of Glam Rock Band, Enuff Z Nuff, until Frigo's tragic death in 2004, Frigo's talent lives on in U4EA's songs, found on iTunes & CDbaby & Reverbnation.
He co-wrote five songs with Joey Molland (Badfinger) & Tim Schools, on their 2008 album, Wear a New Face.
A Nature Lover, he lived on his family's ranch, in the Mountains near San Juan Capistrano, on & off for five years, working as a Hand, shoveling manure & driving a dump truck. He is currently working on a new album, to be released in Later 2011.
He's a lifetime member of the Clan Fraser Association for California, established by his elders in 1961, under Official Charter by the late Simon Fraser, 17th Lord Lovat, Chief of Clan Fraser, of Lovat, and bold WWII Lovat Scouts Commander and Hero. They enjoyed the honorary membership of family friend, Charlton Heston and & family, whose mother was a Fraser, for whom his son, Writer, Director, Fraser Clarke Heston is named. Brent's a Fellow in good standing of The Society of Antiquaries of Scotland and a sometimes student of Gaelic.
imdb.com/name/nm0292082/
youtube.com/TheBrentDavid67
cdbaby.com/cd/BrentFraser
cdbaby.com/cd/U4EABrentDavidFraserwithDerek1
facebook.com/brentdavidfraser
soundcloud.com/brent-david-fraser
tinyurl.com/BrentFraserFriendsFansFamily
thehighlandpoet.wordpress.com
twitter.com/brent_d_fraser
Related RSS Feeds