LOWSALT
Joined

Location

Glasgow, Scotland
Profile Images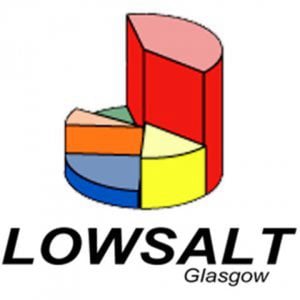 User Bio
LOWSALT is an artist-run, non-profit organisation that has delivered over 30 gallery exhibitions and site-specific art shows in Glasgow Scotland since 2006.
Within a supportive environment, LOWSALT provides a platform for creative and cross-disciplinary practitioners to collaboratively produce and exhibit their work. Based on an ongoing 'open call for submissions', LOWSALT's lively program aims to capture the spirit of an independent, self-serving community by encouraging artists and collectives to take greater control of the infrastructure and context of each project. The gallery has worked with 80+ emerging and established artists, as well as students, from Glasgow and further afield; with a range of projects including mobile cinema, inflatable public sculptures, drawing battles, experimental street theatre, and recent interventions in stacked shipping containers. Embracing a grassroots ethos and thriving off a sense of occasion, LOWSALT experiments with portable and low impact technologies, which allows us to site projects in unconventional venues such as derelict factories, Victorian music halls, walled city centre car parks and abandoned urban wastelands. The LOWSALT website is home to an extensive video and photo archive of all previous happenings, at lowsalt.org.uk.
LOWSALT has received critical acclaim for its participation in the artist-run art fair SUPERMARKET 2007 (Stockholm) and its ambitious program as part of Glasgow International Festival of Contemporary Art 2008. LOWSALT has been featured in national press; The Herald, The Scotsman, A_N Magazine, was featured on the ICA 'Nought to sixty' program, and in the documentary film by Marcus Westbury 'Not Quite Art', which profiled the phenomena of DIY artist-run culture in Glasgow Scotland & Newcastle Australia (for ABC Network TV Australia). LOWSALT regularly collaborates with other Scottish artists' groups, musicians and event organisers such as THROB, SWG3, and the Glasgow Sculpture Studios. Future projects are currently being hatched with TemporaryContemporary & Volume (London), as well as plans for instigating a unique sculpture park for Glasgow International 2010.