CenteRock ASBL
Joined

Location

Belgium
Profile Images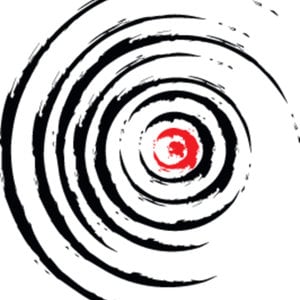 User Bio
L'ASBL CenteRock organise régulièrement des concerts rock gratuits à La Taverne du Théâtre de La Louvière.
A l'origine, les groupes étaient issus de la région du Centre et de Wallonie, mais bien vite, vu le succès de l'activité, le lieu s'est ouvert à des groupes étrangers, français, canadiens, suisses, anglais, néerlandais, britanniques, australiens... permettant ainsi aux groupes de la région du Centre de pouvoir faire des premières parties de groupes confirmés. Le public étant de plus en plus nombreux et demandeurs, nous avons organisé plusieurs festivals.
Tel le Power Festival qui a lieu depuis 6 ans chaque 21 juillet sur la place communale de La Louvière ou des journées CenteRock EVENT en la salle du Palace. Ces événements ont permis à plus d'une centaine de groupes de se produire.
Ils ont déjà joués pour CenteRock asbl:
BRANT BJORK (USA) / BRUTAL TRUTH (USA) / THE 80'S MATCHBOX B-LINE DISASTER (UK) / PETER PAN SPEEDROCK (NL) / TRIGGERFINGER / THE HICKEY UNDERWORLD / EL GUAPO STUNTTEAM / BOB & LISA from THE BELLRAYS (USA) / SELAH SUE / PUGGY / THE EXPERIMENTAL TROPIC BLUES BAND / JOSHUA / HULKK / MYPOLLUX (FR) / GUERILLA POUBELLE (FR) / UNCOMMONMENFROMMARS (FR) / FLYING DONUTS (FR) / ETHS (FR) / UNSWABBED (FR) / ABORTED / DAGOBA (FR) / IN-QUEST / DO OR DIE / LENG TCH'E / P.O. BOX (FR) / OK PILOT (UK) / BLACK ELK (USA) / VANDAL X / ONCE OVER (UK) / LENGTH OF TIME / ANGEL CREW / BLOODSHOT / ZEROSCAPE (CAN) / HITCH / PERIPHERIQUE EST / KEMP (FR) / LUCKY FUNERAL (GRE) / CARUSELLA (IL) / THE IRRADIATES (FR) / POULYCROC / WASH OUT TEST / BIKINIANS / THE VON DURDEN PARTY PROJECT / DRIVE LIKE MARIA (BE/NL) / PRÏBA 2000 / RENE BINAME / STTELLLA / MR.COVER / SHOWSTAR / DRIVING DEAD GIRL / WILLE AND THE BANDITS (UK) / ROB SAWYER (AUS) / MICK HART (AUS) / KING AUTOMATIC (FR) / OK COWBOY! / WALLACE VANBORN / CLOON / BUKOWSKI (FR) / BLUTCH / ROMANO NERVOSO / BRAVEYOUNG (USA) / CITY OF SHIPS (USA) / SUPER ELASTIC BUBBLE PLASTIC (IT) / DEVILLE (SWE) / THE ARTERIES (UK) / THE WOLVES (GER) / BLACK SHEEP / THE REBEL ASSHOLES (FR) / AUTORAMAS (BRE) / THE TACITS (MEX) / THESE MONSTERS (UK) / GENERIC (FR) / KAPITAN KORSAKOV / AHLEUCHATISTAS (USA) ....
Related RSS Feeds