Arlen Tarlofsky
Plus
Joined
Profile Images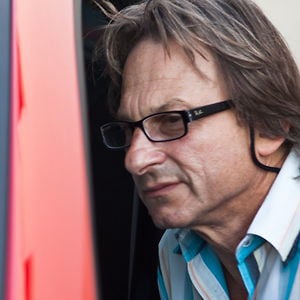 User Bio
Arlen Tarlofsky – Director - Producer - Mercury Productions
mercuryproductions.tv
arlen@mercuryproductions.tv
Arlen has been a directing & designing award-winning programs for over 20 years. His strength is his ability to create dramatic, engaging, and visually impactful stories. His wide range of directorial experience includes; documentary, theatre, comedy, and Healthcare. Arlen's online digital work has consisted of award-winning interactive live action rich media, websites and a series of interactive live action online transmedia games.
Arlen possesses a special talent in working with physicians, KOLs, scientists and patients; he has a rare skill in working with non-professional talent. He often inspires their best performances. He also has tremendous rapport with actors, working closely with each individual to help them fully understand the role and the context.
In partnership with Glow Interactive, Arlen has recently developed LEAP, a dynamic, video-based communication platform that enables pharmaceutical companies to present information as an interactive experience. Recent clients include; CANON, USA Networks, FORD, Hyundai, Crestron, Sanofi-Aventis & Wendy's.
Related RSS Feeds