Christopher B. Bedford
Joined

Location

Montague, MI
Profile Images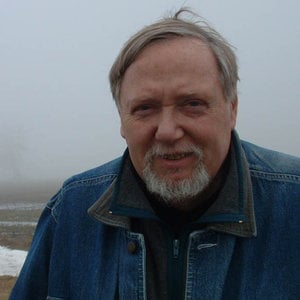 User Bio
Chris Bedford (1944-2011) was the co-founder and President of the Sweetwater Local Foods Market – Michigan's first farmers market to exclusive sell locally grown fruits and vegetables raised in a manner that enhances biological diversity and builds soil health AND meats, eggs, and cheese from animals raised humanely without antibiotics or hormones. His film, "What Will We Eat?" tells the story of a citizen's movement to build a healthy, local food supply for Michigan. His 2007 film, "The Organic Opportunity", describes how Woodbury County, Iowa became the first county in the nation to adopt local, organic food production as its economic development strategy.
From 2001-2004, he was the National Campaign Coordinator for Sustainable Agricultural Programs of The Humane Society of the United States. From 1998 to 2003, he served on the national Sierra Club's Water Committee, helping to design and implement a nationwide campaign against the destruction caused by industrial animal production.
In addition, he is a nationally known advocacy film maker and strategic campaign consultant whose work has won three dozen awards for excellence. As President of the Center for Economic Security, a non-profit located in Montague, Michigan he developed education and organizing campaigns to bring ecological intelligence to governmental and commercial decisionmaking. He also organized a Farm-to-School Campaign to feed all of Muskegon County's school children 100% locally grown, Certified Organic food year round.
Chris Bedford was a graduate of Princeton University.
For more information please email us at chrisbedfordfilms@charter.net
Related RSS Feeds