Morgan McNeill
Joined

Location

Jasper, Arkansas
Profile Images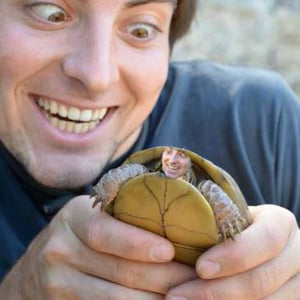 User Bio
My name is Morgan McNeill. I'm from a small town in western Oklahoma, where the primary focus was farming and football. I've never been too keen on either of those things, so I set out for something different. Luckily, I found a life full of adventure, and have been incredibly fortunate to have these adventures with the most incredible friends and loved ones. I've gone from living in the flat lands of Oklahoma to being a climbing/adventure guide in the Ozark Wilderness in Arkansas. Life seems to take funny turns like that.
My journey into film making started out humble enough. We were given an Sony Handicam for Christmas one year, and as rock climbers we thought it was great fun to video ourselves climbing so our family could see. A few years later, here I stand, still humbled everyday by the incredible talent I see from my friends and other creators. I've tried my hand at time lapse, but my focus is definitely in capturing our travels and compressing months of adventure into minutes of film. I know I have a long way to go in being a decent film maker, but it is a hobby I thoroughly enjoy.... and that is what really matters. And poop, that matters too, it matters to me more than most other people. That's right poop.
Related RSS Feeds
Recent Activity
Nice job, guys! Glad you had a good time bouldering at here despite the snow and temps!