lauren mina
Joined

Location

new york
Profile Images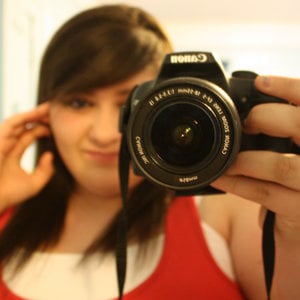 User Bio
if the day is gray and foggy i will have an icky and annoying day. if it is bright and sunny i will be genuinely happy. i am a very guilty over-thinker and i always ponder how things are the way they are. i count the once-overs i get throughout the days. the more i get the more pleased i am with my daily attempt to be an original.
it pleases me even more when people intentionally avoid looking at me. i greatly enjoy my illusion of intimidation. hardly anyone understands me. i am very lucky to have such a wonderful family and a wonderful life. my siblings are my greatest inspiration of confidence and independence. if you don't know me you probably don't know what to think of me. if you have met me you either hate me or love me. i have a clear straight on effect that never falls in the middle. adults tell me i have a brilliant, complex mind and a beautiful personality my peers tell me i am stupid,think too highly of myself, and i'm conceited. it just hit me recently that people who make remarks are deeply insecure and i sympathize for them.
i believe i have mentally grown and changed more than anyone else i know though everyone has changed....mostly negative ways.
i used to be obsessed with everyone's opinions and i tried so hard to fit in but failed miserably. i now realize it is a valuable gift to be an original and if you are happy with yourself you have found the greatest happiness life an offer.
Related RSS Feeds
Recent Activity
lauren mina does not have any activity yet.