Profile Images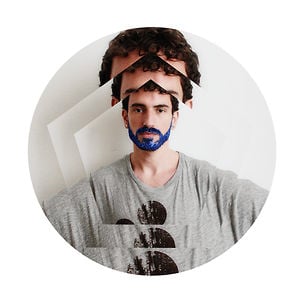 User Bio
[CAT] Aimar Pérez Galí treballa en el camp de les arts escèniques. Format com a intèrpret de dansa contemporània a l'Escola Superior d'Art d'Amsterdam, actualment està cursant el Programa d'Estudis Independents del MACBA. Treballa internacionalment amb Xavier Le Roy i Nicole Beutler alhora que desenvolupa la seva pròpia obra i és responsable d'Espacio Práctico.
[CAST] Aimar Pérez Galí trabaja en el campo de las artes escénicas. Formado como intérprete de danza contemporanea en la Escuela Superior de Arte de Amsterdam, actualmente está cursando el Programa de Estudios Independientes del MACBA. Trabaja internacionalmente con Xavier Le Roy y Nicole Beutler a la vez que desarrolla su propia obra y es responsable de Espacio Práctico.
[ENG] Aimar Pérez Galí works in the field of performance art. Educated as a dance performer at the Highschool of Arts in Amsterdam, he is currently following the Independent Studies Program of MACBA (Museum of Contemporary Art of Barcelona). He works internationally with Xavier Le Roy and Nicole Beutler, develops his own work and is responsible of Espacio Practico.
Related RSS Feeds