BALINALE International Film Fest
Joined

Location

Bali, Indonesia
Profile Images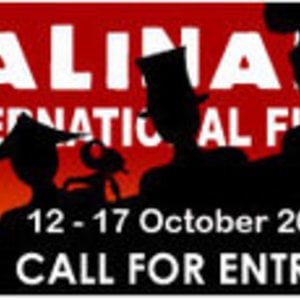 User Bio
BALINALE International Film Festival was established in 2007 by Yayasan Bali Taksu Indonesia, a non-profit organization founded by Christine Hakim, Indonesia's internationally recognized film actress, and Deborah Gabinetti, director of Bali Film Center to work towards developing understanding and respect for freedom of expression, human rights and intellectual property rights and fosters cross-cultural respect and tolerance through filmmaking workshops, seminars and film festivals.
The festival provides an opportunity to invite foreign filmmakers to screen their films while experiencing Indonesia's accommodating culture and diverse locations for possible film locations and story ideas.
The 4th annual BALINALE will be held on Bali 12-17 October with several pre-festival events planned for Jakarta and other cities in the country. This year's festival will present classic films, contemporary cutting-edge features, documentaries and short-films by both international and Indonesian filmmakers. Last year's festival had record numbers in attendance with many of the screenings sold out or standing room only.
BALINALE is committed to discovering new talent and continues to contribute to developing Indonesia's film industry. Workshops and seminars are an important part of the festival's commitment to the community, a number of which are offered free of charge to thousands of Indonesian students and young filmmakers with an eye to help develop career opportunities and inspire creative learning. The festival also provides a Free Children's Film Program.
BALINALE International Film Fest does not have any videos yet.
Recent Activity
BALINALE International Film Fest does not have any activity yet.