bizzarri records
Joined

Location

italy
Profile Images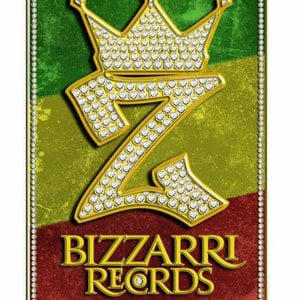 User Bio
Bizzarri Records is an Indipendent Label officialy founded in 2009 by Nick and Leo of Bizzarri Sound, but operating since 2005 in promotion of reggae events in their town, Modena (Italy). They hosted in their studio artists from Jamaica as Jah Mason, Michael Rose, Antony B, Sylford Walker, Abyssinians and organized dancehall in north of Italy.
In 2007 they started to produce new artists after the meeting with the young Lion D. They produced the first riddim, a remake of Desmond Dekker Israelites, titled Keep The Fyah Burnin' Riddim, on which Lion D (with the track having the same title) and Jah Mason (with the tune 'Cryin for peace'), were both published on 45 vinyl. The tracks are also part of the cd KEEP THE FYAH BURNIN' BIZZARRI RIDDIM VOL1, a compilation realized with the participation of upcoming artists of the Italian reggae scene, following a typically Jamaican way of producing music, in which artists write different songs (text and melody) on the same riddim.
In 2008 Bizzarri Sound dedicate to the production and promotion of two upcoming Italian artists, Lion D and Miss Linda, following them all over Italy both as dj set and with live concerts (Livity Band and Magadog Band). They produced two new riddims, Real Warrior Riddim, played by Magadog Band and Your Smile Riddim played by Livity Band. Both riddims have been published in 7" vinyl, Lion D with 'You Know That I Love You' and Miss Linda with 'Your Smile'.
In 2009 Bizzarri produced LION D's first album titled THE BURNIN MELODY with two videoclip of the singles 'You Know That I Love You', shot in 16 mm in Los Angeles with the production of Angel FIlm, and ' Nah Like The Way Deh', shot in Jamaica from an indipendent videomaker. The album contains a featuring with the jamaican singer Lutan Fyah and its singles were played by Irie Fm, 876 Radio in Jamaica and BBC Radio in London, with a good opinion by the critics.
In June they presented two compilations with the collaboration of Rastasnob magazine called REGGAE GIRLS VOL. 3 and VENT'ANNI DI RASTASNOB. Thanks to these two compilations, they can work with the best Italian artists as Sud Sound System, Brusco, Oliver Skardy, Ras Tewelde, Mulinu, Raina, Miss Linda, Lion D and international artists as: Lutan Fyah (Jamaica), Askala Selassie (UK), Miss Lizz (Germany), Auresia (Canada), Onesty (Belgium) and Serengeti (Sweden).
In 2010 they produced two album of the two italian singers (RAINA 'CHE COLPA NE HO' and GINKO 'MUSICA RIBELLE') members of one of the first italian crew promoting reggae music from 20 years, 'Villa Ada Crew', with featuring with otthers italian important artist as Sud Sound System, Lion D, Ras Tewelde and the british dj David Rodigan. For the first single of Raina album they produced the videoclip 'Lire'.
Bizzarri coninues producing riddim and in 2010 they give the chance to all the fans to download for free from the web their 'Riddim Riders' (this is how they calls their compilation with different artist singing on the same riddim). They produced NO GLORY RIDDIM ('Riddim Riders Vol 2' with italian artists and Khari Kill, Lutan Fyah), MAMA AFRICA RIDDIM, with the music played by Nitelite inspired by Ras Tewelde e Jamafrica 'Mama Africa' tune and the big tune of Million Stylez 'Jah is Worthy', EVERYWHERE I GO RIDDIM, with Lion D, Ras Tewelde, Miss Linda, Ms Triniti, Dr. Ring Ding, Scaramucci singles, HOT GAL RIDDIM', from a tune of a reggae band from Hungary called Riddim Colony with Million Stylez, Miss Linda, Mulinu, Ras Tewelde e Lion D and LAST RIDDIM, the last riddim of the year 2010 with only italian artists.
Bizzarri Sound now is also a recording studio (Bizzarri Studio) based in Modena and a live band (Livity Band), with whom they record riddim and play all over the Europe with their artists.
The next releases of Riddim Riders is African Herbs Riddim (on witch they realized the videoclip of Ras Tewlde and Louie Culture YOU CYAAN DO DAT) and the first album of Ras Tewelde, out soon in May 2011... stay tuned for all the news on
bizzarrirecords.com
facebook/bizzarrisound
bizzarrirecords.blogspot,com
Related RSS Feeds