Chase Schiefer
Joined

Location

New Jersey
Profile Images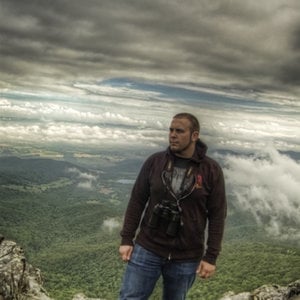 User Bio
My passion for photography germinated from family vacations around the United States as a child. My family and I went on sensational adventures in search of birds and wildlife throughout New Jersey, Maine, southern Texas, extreme southeastern Arizona, the Everglades of Florida, and more. On all of our family vacations, my Mother photographed wildflowers creeping on abandoned farmsteads, the rocky coasts of Maine, and anything else that captured her eye. It was along these trips where I first experimented with photography by documenting observed bird species or the rich landscapes around us using an old Vivitar 35mm SLR (Single Lens Reflex) film camera.
Since the heady days of 35mm film, I now rely on my Nikon D40 Digital SLR to continue on with my family's tradition of capturing the landscapes and wildlife of the places I visit. Additionally, I have broadened my subjects to include American folklife and historic structures, as well as battle re-enactments, weather phenomenon, and light painting. A large portion of my work is what is called HDR (High Dynamic Range) photography. Multiple images of a subject are taken at varying exposure levels ranging from light to dark. These photos are then merged or tonemapped in special computer software. HDR provides a much more sizable tonal range in a single photograph. When processed carefully, these HDR images allow for a more natural representation of what the human eye sees, as well as permitting a higher level of detail in the photograph.
"Benedicto: May your trails be crooked, winding, lonesome, dangerous, leading to the most amazing view. May your mountains rise into and above the clouds. May your rivers flow without end, meandering through pastoral valleys tinkling with bells, past temples and castles and poets' towers into a dark primeval forest where tigers belch and monkeys howl, through miasmal and mysterious swamps and down into a desert of red rock, blue mesas, domes and pinnacles and grottos of endless stone, and down again into a deep vast ancient unknown chasm where bars of sunlight blaze on profiled cliffs, where deer walk across the white sand beaches, where storms come and go as lightning clangs upon the high crags, where something strange and more beautiful and more full of wonder than your deepest dreams waits for you --- beyond that next turning of the canyon walls."
Related RSS Feeds