Profile Images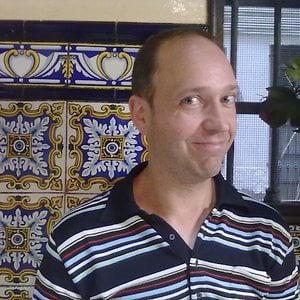 User Bio
Catalan choreographer, stage director and performer Jordi L. Vidal has the precisely timed legs of a Lippizaner and the irresistible appeal of a carrousel.
He is trained in ballet, contemporary dance, feldenkrais…and various drama techniques.
Jordi has been dancer/performer in more than 25 different productions and he is also coach and teacher in dance / physical theatre.
Works: "OOups!", "Chrysalis" and "Oxymoron" indoor and street version; « Art!stik-Labor » with Aquanaut circus and Ensemble Marges (D) ; « I'm Fine, Thank you ! Danswerkplaats Amsterdam (NL) ; « Piano Fortissimo » « Le Nombril Du Monde » Espace Catastrophe Brussels, « Gopher Mambo Xtra », « Super Mission » Le Bal Moderne/Rosas-Parts (B), « Taïteul » with La Scabreuse circus (F) and many others.

More than 500 representations already done with its creations at: Ferme du Buisson (F), Halles De Schaerbeek, Natural Sciences Museum Brussels, deSingel Antwerpen (B), New Technologies Festival Callus (E), Mercat De Les Flors Barcelona (E), Culturgest Lisbon (PT), Berner Tanztage (CH), Julidans Festival (NL)…
His creative horizon reaches further than the world of dance and theatre. Jordi makes "move" chamber music ensembles, circus and street theatre companies, video creations and art installations.
Related RSS Feeds