Vital Space Projects
Plus
Joined
Profile Images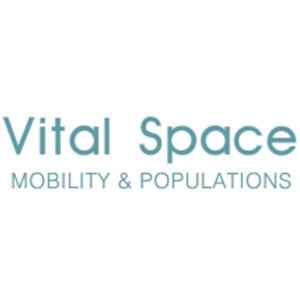 User Bio
Vital Space
Nature & Humanity, Mobility & Populations, Economy & Environment, Urbanisation & Emptiness
Vital Space is built on the belief in the power of art to change the world.
Vital Space aims at bringing an artistic perspective to bear upon the global debates on the current issues that are shaping humanity's present and future. At a time of major confluence of economic and environmental crises, Vital Space intends to play a significant role in dissolving the polarization typifying the current dialogue on our relationship with Nature and with one another.
Vital Space aspires to create a deeper awareness about the most pressing issues of our time and to discern how art can be used to reach and influence a wider audience across the world. Acting as a cross-media art platform on which to pose questions concerning globalization and the plight of the environment, Vital Space creates a dialogue regarding the most vital issues of our time and how these can be addressed and expressed through art.
Vital Space revolves around two main axes: (a) the creation and production of visual art works, and (b) The initiation of research programs, conferences, publications and the formation of educational and media products designed to reach and influence a wide and diverse audience.
Vital Space is the initiative of visual artist Danae Stratou founded in collaboration with her partner Yanis Varoufakis, a professor of political economy & philosophy and a writer.
External Links
www.danaestratou.com - Danae Stratou's personal web site. Danae is a visual artist and she is also the initiator and co-founder of Vital Space
Related RSS Feeds