Gisela Fantacuzzi
Joined

Location

Italy
Profile Images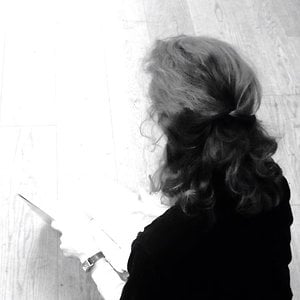 User Bio
Gisela Fantacuzzi (1981, Buenos Aires, Argentina)
Performer, dance researcher, pedagogue and director.
She studied in Theatre dance at I.U.N.A (Instituto Universitario Nacional de Arte) Buenos Aires; she is founder and director of Insomnia (insomniaitalia.blogspot.it) a dance theatre company in Buenos Aires.
From 2003 to 2011 she has been in charge as trainer of "Entrenamiento en Danza e Improvisacion" (Training for Dance and Improvisation) workshop in the "Borges" Cultural Center in Buenos Aires;
And teaching her Workshop for "Performance in unconventional spaces" in Argentina: "Centro Cultural Borges" Buenos Aires, "La soderia teatro" Tucuman, "Escuela Nacional de Danza" Rosario; Chile: "Balmaceda arte joven" Concepciòn and "Centro Profesional de Creación Coreografica" Santiago de Chile; Italy: "Belfiore danza" Torino; Slovenia: "Jedro" Youth Center Medvode and "Kultumat" a project supported by Ministry of culture, Ljubljana, Cloud" Holland, GÄNGEVIERTEL, Hamburg.
Gisela studied and has worked with a number of artists, choreographers and directors, including Khosro Adibi (P.A.R.T.S), Guillermo Angelleli (Odin theater) Giorgio Rossi (Sosta Palmizi company) Luca Ciarla (Violipiano arts), Adriana Barenstein (Buenos Aires), Viviana Iasparra (Espacio Lem),
As choreographer and director she has created outstanding performances, such as:
"Smettere di camminare, dejar"; "Como una niña de tiza rosada sobre un muro muy viejo súbitamente borrada por la lluvia"; "Migrare"; "No es fácil beber juntos o no se por que te envidio" ; "8 AM"; "Enfriamiento de la temperatura que llega hasta el vacío"; "Como saben mis labios al besarlos"; "I wish this would be your colour"; "(Eu) ropa".
Gisela has performed in Argentina, Chile, Uruguay, Brazil, Italy, Sapin, Slovenia, Netherlans and Germany; and she was granted by PRODANZA (Institute for the Promotion of Dance Activity unofficial Ministry of Culture, Government of the City of Buenos Aires) and IBERESCENA (funds for the creation of Latin American performing arts)
She is currently attending the Training Program for Certification of the Feldenkrais Method in Florence (italy) using it as a basis for training and research in the movement; and she is also developing her research for Performance in unconventional spaces;
Related RSS Feeds