Carlos Pasini-Hansen
Plus
Joined

Location

Always curious
Profile Images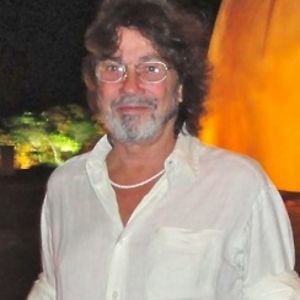 User Bio
CARLOS PASINI HANSEN MA(RCA)
PRODUCER – DIRECTOR
Schooling Buenos Aires, Manila, Geneva.
Entered School of Film and Television, ROYAL COLLEGE OF ART, London 1966. Graduated as MASTER OF ART (RCA) in 1969.
Has worked in the UK and abroad for several Network Television and Theatrical Film companies as Director, Writer, Producer of
Features ,Drama, Documentary, Current Affairs, Series and Single Programmes.
His films have won international Awards: "Best of Festival" (Chicago), "Best Network Film" (Chicago), "Gold Camera" (New York), "Blue Ribbon" (New York).
Has Directed Commercials for various Production Companies in the UK and abroad .
In Italy has worked as Director,Producer and 1992/2000 as President and Head of Production of Film Master Film,Srl.
--------------------------------------------
Member of:
BECTU Broadcasting Entertainment Cinematograph &
Theatre Union, London
DGGB Directors Guild of Great Britain , London,
DIRECTORS UK, London
PACT Producers Alliance for Cinema & Television,London,
FidA Federazione Italiana dell' Audiovisivo, Rome
EFA, European Film Academy, Berlin
DAC,Directores Argentinos Cinematograficos, Buenos Aires
Languages: English, Italian, Spanish, French, Portuguese.
---------------------------------------------

1969 "METAMORPHOSIS" Film
RCA, London UK Writer/Director
From the story by Franz Kafka
"Best of Festival" and "Best of Category"
Awards at the 5th Chicago Film Festival.
"WORLD IN ACTION" Granada TV Film
UK Director
Several films for this weekly Award winning series.
1970 "WORLD IN ACTION" Film
Granada TV,UK Director

"THE IMMORTAL" Film
BBC TV,UK Writer/Director
From the short story by Jorge Luis Borges.
1971 "THE MAKING OF A SAINT" Film
Thames TV,UK Director
The story behind the process of Canonization.
"WHERE THE HOUSE USED TO BE" Film
Thames TV, UK Director
The changes in the people of a London borough when forced to leave their houses for flats.
1972 "QUEEN OF HEARTS" Film
Thames TV ,UK Director
The Evita Peron story, which subsequently inspired the musical "Evita"
"Best Network International Award", Chicago Film Festival, USA
1973. "THIS WEEK" Film
Director
Thames TV,UK
Weekly current affairs show.
"A POINT IN TIME" Film
Writer/Director
Granada TV,UK
An original story inspired by "The Garden of Earthly Delights by Hieronymus Bosch.
"PHUN CITY" Video
Lyon TV, UK Director
A Pop concert in Hastings, UK
1973 "THE SHE WOLF AND THE CATERPILLAR"
Granada TV ,UK Film
Producer/Director
The scene behind the oldest horse race in the world: The Palio of Siena,Italy.

"JOY OF A TOY" Stage Concert
Blackhill Prod., UK Director
A Pop concert at the Queen Elizabeth Hall, London.
1974 "MEHINAKU" Granada TV, UK Film
Producer/Director
The rites of the "Piqui festival" and everyday life of this Brazilian Indian tribe.
For the "Disappearing World" Award Winning series.

"QUECHUA" Granada TV,UK Film
Producer/Director
An Indian village in the Peruvian Andes faced with progress.
"Disappearing World" series.

"BRITISH CAROUSEL" C.O.I.,UK Film
Director
Various items for the a "magazine" type program.
1975 "A PECULIAR PEOPLE" Film
Director
Granada TV,UK
Bayerischer Rundfunk,Munchen
From the origins of Christianity to Constantine.
Part of "The Christians" award winning series, presented by Bamber Gascoigne.
The 13 part series explores the last two thousand years of culture, history and politics.
"BIG BLUE MARBLE" Film
Director
Aviscom, New York,USA

Various items for this popular children series.
1976 "PEOPLE OF THE BOOK" Film
Director
Granada TV, UK
Bayerischer Rundfunk, Munchen
The relationship between Jews, Christians and Muslims.
"The Christians" series.
1976 "EVITA" Audio/Visual Presentation
Director
Wardourland,London,UK

Together with Anton Furst the presentation of the first recording of the musical "Evita"
by Tim Rice & Andrew Lloyd Webber
1977/ COMMERCIALS Film
1978 Director
FilmMaster, Rome/Milan Italy
Moves to Italy where he shoots more than 100 films for Italian and foreign clients.
1979/ Returns to the UK
1980 COMMERCIALS Film& Video
Director
James Garrett, London,UK
Film Master, Rome
Several spots for various UK, USA, Italian & German clients
1980 "WAITING FOR SOMETHING TO HAPPEN" Film
Director
Central TV, UK
A profile of a group of youngsters from Birmingham, UK.
"POSERS" Video
Director
APBT Prod., London,UK
The "rebirth" of London's King's Road and its characters.
1981 "CARNIVAL, BAHIA" Film
Director
Granada TV, UK
The background through the stories of three protagonists of the most authentic
Carnival in the world, that of the Brazilian city of Bahia.
1982/ "THE SPICE OF LIFE" Film
1983 Director
Blackrod,London, UK
Hakuhodo,Tokio, Japan
TV South, UK
Channel Four, UK
A series of thirteen half hour programs shot in over thirty countries on the way
spices shaped man's history.
1984 "CABEZA DE VACA" Script
Channel Four ,UK Writer
An original screenplay for a feature film based on the life and adventures
amongst the Indians of the Spanish 16th century explorer Alvar Nuñez Cabeza de Vaca.
1985/ COMMERCIALS Film and Video
1988 Director

Moves to Italy and shoots various commercials for:
FilmMaster - Roma/Milano, Recta Film - Roma, Action - Roma
Edivideo - Milano/Roma, RPA4 - Roma, Filmedia - Roma,
P. Service - Roma
1989/ "THE CRYSTAL GLOBE" Video
1990 Writer/Director
Cardinal Pictures, Roma , Italy
Pilot for a thirteen part series exploring man's quest for the unknown.
"THE GUEST" Feature Film
Director
ACO Film, Rome Italy
ReteItalia, Rome/Milan Italy
Cine Arte, Sao Paulo, Brazil
A supernatural thriller set in the Bahian city of Salvador

"DIAMONDS" Writer
A series of stories about famous and infamous stones.
1992/
2001
FILM MASTER FILM Rome, Milan, Italy President & Head of Production

Productions Completed as Producer

Features:

"IRON HORSEMEN" (Gilles Charmant )
Italian/French/Finnish Co-Production
Participated at Venice Film Festival 1994
"STRANE STORIE"(Strange Stories) (Sandro Baldoni)
Italian box office succes winter season 95.
Participated Venice Film Festival 94.
Special Jury Prize Annecy,
Nice USA,
Ciak D'oro 1995.
"16060" (Viny Mainardi)
Italian/Brazil Co-Production.
Participated Venice Film Festival 1995.
"CONSIGLI PER GLI ACQUISTI" (A Can of Worms)(Sandro Baldoni)
Italian release Autumn 97.
Candidate to Ciak D'oro 1998
Participated M.del Plata Film Festival 1997.
Mumbay 1998

"SPAGHETTI SLOW"(Valerio Jalongo)
Italian/Eire/UK Co-Production.
Participated various Festivals:
Moscow, Mar del Plata, Montreal 96/97
Italian release Spring 1998
"Il GIOCO"(Deceit) (Claudia Florio)
Premiered at 1999, Santa Monica Ca USA AFM.
Participated Palm Springs Festival
Italian release Autumn 2001
Short Films:

"LA MEMORIA PERMESSA" (Pier Paolo Gandini)
Best Italian Short 1993
"TERRA DI NESSUNO" (Carlo Sigon)
Participates Venice Film Fest. 93
"BOSNIA ANTI MINE CAMPAIGN"(Gary Lane)
"ART OF NOISE"(Alfredo Arciero)
"CAMERA OSCURA"(Stefano Arduino)
Participates Cannes Film Fest 97
Documentary projects:
"ITALO -AUSTRALIANS"(Antipodes)(Pier Paolo Gandini-Leonardo Fasoli)
A series about the Italian immigration, developed with the
support of Documentary.
Animation:

"EURO" Presentation Campaign for Italian Treasury

"NOI" Educational for RAI TV
2001 Moves to Trancoso, Brazil where he dedicates himself to writing and making digital films
for the local community as well as teaching short film courses.
In 2007 is awarded the"Curumin" prize to his carreer by the Arraial Film Festival.
Member of The Jury 2009 of the same festival.
President of the Jury 2010.
Curator of the Competitive International Section 2011
In January 2014 receives the "Samba Reggae & Cidadania"Award for his contribution to the Visual
Arts from the Olodum Group in Salvador, Bahia during the Music & Arts Festival "Femadum".
In April 2014 is nominated as Counsellor to the Olodum Group for the 2014/2016 period.
Related RSS Feeds