Dylan Rose
Joined

Location

Seattle, WA
Profile Images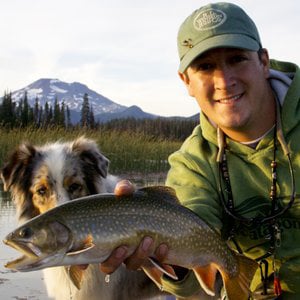 User Bio
More and more anglers consider their love of fly fishing as a way of life. I count myself among them. For me, fly fishing is about the friends I've met, the places I've been, the wonder of the natural world, and the creatures that live in it. Let's not of course forget the cold micro brew during a summer hopper session, and whiskey spiked river coffee on the way to the next frozen Steelhead run. To say it is a spiritual connection is cliche' and over the top, but there is a little bit of that going on, I must admit.
My time in the industry happened by accident. I was supposed to be the next coming of Kenny G (thankfully that DID NOT happen), as I went to the Berklee College of Music to study the Saxophone. Growing up as a musician in north Seattle I was a big fish in a little pond, but quickly became a minnow in an ocean of sax players in Boston. After playing professionally for several years, fly fishing slowly began to take over my life. First as a fly shop rat and instructor for many years, then a professional guide, and more recently a manufactures sub-rep.
Many of the people in the industry I know have the brains and resolve to work for the "man", and climb the ranks of corporate America with ease if they so desired. Instead, many of them make a conscious decision to avoid that path and may sacrifice having a family, a big house, a comfy retirement, and a steady job to make fly fishing a lifestyle. To say they are exceedingly happier than everyone else is an overstatement, but all I can say is that in the end I hope to have more peace by the decisions I've made. I have had success and I have had failure in this business, and I'm sure most long time industry people would resemble this. This site is dedicated to those that make fly fishing their life, and those that wish they could.
If you have something you'd like to contribute to Skate the Fly please contact me anytime.
Related RSS Feeds