Profile Images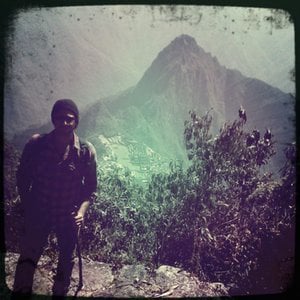 User Bio
Hans Neumann was born in 1981 in Lima - Peru. In a difficult city where art can't be easily pursued by everybody as a way of living, Hans decides to study law at the Universidad de Lima, with hopes of one day becoming a writer. Always inspired by imagery and influenced by narrative, Hans starts learning photography and lighting for cinema parallel to his law studies. In 2004 Hans graduates from law school and starts his career as a photographer.
Right after he finishes school he moves to New York City where he studies fashion photographt at ICP. After school he assists many different photographers that work in high fashion such as Cedric Buchet, David Eustace and Max Farago. While still assisting, Hans was already shooting for clients like Macys and Conde Nast. In 2008 he meets fellow Peruvian photographer, Mario Testino, who he works for 2 years. Finally in 2010 Hans moves back to New York from London to finally start shooting full time. At the moment he is working in different projects including a short movie with actress Vera Jordanova and book on artists in New York City among others.
Related RSS Feeds
Recent Activity
Wow y la musica excelente.

Que buena tio. Se te extraña!