Profile Images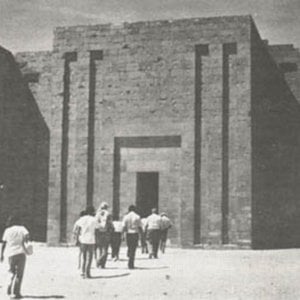 User Bio
Temple of Sakkara is a not-for-profit organization dedicated to bringing the wisdom traditions of ancient Egypt to life and advancing the evolution of mankind into a new age.
The Temple of New Sakkara is an antenna system created by the Brotherhood (John the Beloved, Mary Magdalene, Hilarian, and St. Germaine) to put the heart energy back into the grid and to train people to heal the planet so that destructive weather conditions can be controlled.
In the period of time just after the destruction of Atlantis the Earth was cracked by mans inability to control his ego and anger (emotions). The same conditions exist today. That is why the weather is out of control - the orbit of the Earth is being changed by these same emotions. Back then, the Brotherhood came to humanitys help and offered to rebuild the damaged planet. To do this it was necessary to reestablish the polarity that had been destroyed. The Great Pyramid of Giza was built as an antennae system to stabilize the orbit of the planet and balance its polarity. It is important to understand that the pyramid is an antenna system, and that Stonehedge is the control panel for this antenna system.
Related RSS Feeds