turboslow
Joined

Location

Brussels
Profile Images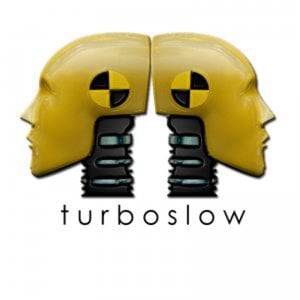 User Bio
About
Video Artist - VJ - Film Maker - Music Videos - Documentaries - Viral Videos - Adverts -
Biography

Atil Altas aka Turboslow / Film Director – VJ – Visual Supervisor – Video Artist - Writer –/ has born in Izmir – Turkey now lives in Belgium- Brussels.
Graduated from Dokuz Eylul University Fine Arts Faculty Cinema-Tv Department Specialized on Film Directing in 2001. After the university moved to London – UK. Had studied film production studies in YCTV Studios with selected BBC and Channel 4 producers. He has Involved with many international film – video and music festivals across Europe.
From 2007 Sept. working for a multi-purpose performance space/club, is the trend-setting live music venue called Babylon - Istanbul as visual arts responsible and resident Vj.
He is currently working with electronic music labels around the globe like Herb Recordings (Scotland), Mute Records (England), In Groove (USA), Subdup Records (Germany) as music video – documentary and advertisement director. He is also specialized on visual supervising concepts for events and festivals.
As VJ , he creates live visuals and mix them with live camera feeds based on eyegasmic sharp visuals. Atil Altas aka Turboslow works for Labyrinth Prodcution's events on video productions and creative live vj works. He has a unique story telling and technic for after party - festival video productions that gives the exact climax from the events to the audience in his creative live visuals and video production works.
Turboslow has won 1st price award on VJing / from Natura Music Festival in Belgium/ In his Vj works, he creates various visual sets connected with various music genres like eclectic sounds of House, Techno, Dubstep, Electronica, Jazz to experimental music. He also creates the famous Istanbul based Multi purpose venue Babylon Club, Antwerp based Café D'anvers Club's and La Rocca's advertisement videos for web and television.
Some of his directed music videos:
Doublemoon Records - Istanbul - Turkey 2009
Music Video Productions for Fairuz Derinbulut - 2 Music Videos
Mute Records – London – England 2007-2009
Music Video Productions for Komputer - 5 Music Videos for 2007 Debut Album ' Synthetik '
Herb Recordings- Glasgow - Scotland 2007-2008
Music Video Productions for Mark Franklin, Solipsism,Shamanic Technology, Kingbastard
Sup Dub Records – Berlin- Germany 2006-2008
Music Video Productions for Heinrichs & Hirtenfellner - 2 Music Videos
D Pulse Recordings - INgrooves Digital Media - San Francisco - Ca – USA 2006
Music Video Production for 3kStatic with Robert Bond
*The album was the first 3kStatic release to be a Grammy® Award candidate in 2006.
Some festivals and events as Creative Live Vj and prodcution works around the globe:
4th Kurye International Video Festival, If! Independent Film Festival, Synch Festival , Experimenta Club Festival,
Spektro Open Experimental Video and Music Festival, Babylon Lounge Audio Visual Mondays, Open Your Eyes –DJs meet Vjs,
FMI & 3 Records Records @ Vecteur,
White Hotel Spice Emperial Design Weekend,
Fantomas @ Distillerie de Biercee,
Electric Istanbul - Club Pera Special @ Paradiso Amsterdam Cafe D'Anvers 20th Anniversary Party Timo Maas, Natura Music Festival *Natura Music Festival Vj Contest Winner Turboslow, Openfileds Festival, Rock And Coke 2009 Open Air Festival,
Boucherie Mon Amour, Wom & Rave On Acid @ Fuse,
F*ckin' Beat Events, Babylon Grand Openings,
Amsterdam Dance Event Special: Phat Elephant & Finetunes, Utopia Festival , Forest Festival, 15 Years of Vampire Party , WE ARE THE FUTURE Electro Music Festival,
Tomorrowland Festival 2011 , Extrema Outdoor Belgium 2011
Awards
Natura Music Festival - VJ Contest Winner -Belgium
Gender
Male
Personal information
For Live VJ Bookings in Belgium please contact:
Britt van Wouwe
ken@labyrinthbookings.com
Personal interests
Different Tastes - Elevators
Email
atilaltas@gmail.com
Website
labyrinthproductions.be
labyrinthbookings.com
Related RSS Feeds