Wil Spencer
Joined

Location

Lehigh Valley, PA
Profile Images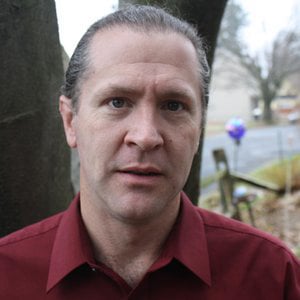 User Bio
Born in the grass roots country of northern Minnesota, Wil Spencer grew up on the family farm and lived through the farming industry's transition from traditional family farming to mass, industrialized operations. Once the family farm was sold to corporate holders Wil and his family worked for the new style owners in many capacities, affording him an insiders' view of what was really occurring in the food chain.
Contrary to what might be commonly thought of a Midwest farming district, illness ran rampant throughout Wil's community including his own severe chronic conditions. Wil eventually connected the dots between the rapid increases in chemical applications on the land, on the crops, in the animal feed, injected into the animals, on the way to the factories, in every stage of processing and storage, on the way to market, all the way to the store shelves and then to the dramatic and steady decline in the health of not only farming communities, but people in general.
A unique opportunity of experience took Will by chance from the farm to transporting agricultural crops and animals between farmland, factories and markets. He developed a practice of asking for a tour wherever he was delivering, whenever there was an extended wait for unloading. This was a practice he learned from his father and the request was usually granted. The many and varied tours were usually casually conducted by a supervisor or a dock worker who knew the warehouse or plant well and was glad for a small distraction. Little did they realize that these friendly behind the scenes visits were providing a wide base of understanding and a firsthand education and overview of the food chain from the soil to the table. Additionally, an even more obscure aspect of the agricultural industry in which Wil found himself participating was in the many surprising uses of industrial waste products, many of them being the byproducts of agriculture and many returning to be used within the food chain in food supplements, as well as in animal foods and many other human uses e.g. in cosmetics and personal care products.
Wil's early lifestyle quickly became a thing of his past once he connected those dots of toxicity and ventured onto the path of personal recovery via alternate modalities of health care and wellness. Wil's own body became his experimental laboratory, beginning with the study of herbs and wild foods. With improvement Wil became hungry for the quest for workable, sustainable solutions to the growing list of maladies among the people of the industrialized world.
Over the next 16 years Wil created himself as an unconventional master of alternate healing modalities and is on goingly investigating new methods and discoveries as they are presented. His training has taken him to many places around the globe and covered a plethora of alternate sciences from all aspects of vibrant health and well being. Ever in the inquiry of "why", Wil has painstakingly driven himself to understand the balance of real benefit versus symptom relief in every venue, adding only those that make a lasting contribution to his particular approach to vibrancy.
Understanding the complexity of the human being requires a balance of body, mind and spirit to be well, Wil has received training and gained expertise in all three of these areas. His training includes Master Herbolist, Reiki Master, Endorphin Therapy, Massage Therapy, Photonic Therapy, Touch for Health, Quantum Touch, Emotional Freedom Technique, Trigger Point Therapy, Accupressure, Reflexology and Shiatsu. Wil has earned several degrees from the International Institute of Vibrational Medicine in Energy Awareness, Emotional Mental Mastership, Energy Kinesiology and holds a diploma as Vibrational Medical Science Practitioner while continuing his study in Energy Medicine. Additionally, he is an Ordained Minister of the International Assembly of Spiritual Healers and Earth Stewards a Diplomat of Earth Stewardship and a Certified Spiritual Healer.
Above all, Wil lives and breathes a deep knowing that vibrant health is available to all who are willing to look beyond traditional paradigms to the underlying causes of nature, nurture and health. To those willing cause for themselves and others an intention to live in a clean environment of harmonious energies, nourishing their bodies with natural foodstuffs and enjoying the value of life as a part of a greater whole in a spirit of a loving community.
Related RSS Feeds
Recent Activity
Wil Spencer

tagged

2014-03-05 Hour-1 AAP Dr-Wil and-Dr-Gnu Military-Agriculture

with

Heavy Metal Toxicity

,

Chemical Poisoning

,

Cancer

,

Candida

,

Fibromyalgia

,

Sinus Issues

,

Rashes

,

Headaches

,

Anxiety

,

Brain Fog

,

Infertility

,

PMS

,

Digestion Disorders

,

Intestinal Trouble

,

Parasites

,

Lyme Disease

,

Acid Reflux

,

Morgellons

,

MRSA Infections

and

Lupus