Festival Resonance
Joined

Location

Avignon
Profile Images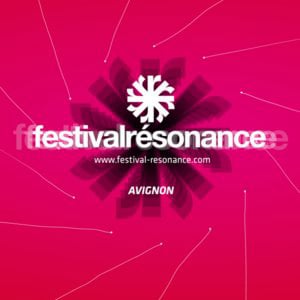 User Bio
Avignon accueille la seconde édition du festival Résonance les 30, 31 juillet et 1er août 2010. Le projet artistique de l'évènement reste de programmer une sélection de dj's et producteurs de musiques sur des sites patrimoniaux exceptionnels de la ville. Pour cette nouvelle édition, des concerts sont prévus dans la cour de la Collection Lambert, le Jardin Benoît XII au pied du Palais des Papes et sur le Pont Saint Bénezet. Les publics du patrimoine et des musiques actuelles se croisent, discutent, dansent parfois, écoutent et contemplent ensemble.
La programmation, pointue et accessible à la fois, propose un large éventail d'univers musicaux : musiques électroniques, hip-hop, soul, funk, rock... Elle présente des artistes reconnus tels François Kevorkian, Damian Lazarus ou Munk avec de jeunes talents régionaux comme Joris Delacroix par exemple. L'accès à chacune des manifestations du festival demeure libre afin de faciliter la découverte des musiciens et des sites sur lesquels ils sont programmés.
Résonance met en valeur une partie du riche patrimoine avignonnais d'une manière spectaculaire et inattendue. Le public est immergé dans une ambiance singulière où se mêlent bonne humeur, respect et simplicité, un état d'esprit, des valeurs, défendues par le festival.
Avignon stages the second edition of Festival Resonance on the 30th, 31st july and 1st august 2010. The idea of the event is again to organise performances of dj's and music producers at historical sites in the city. This year, gigs are planned in the courtyard of the Lambert Collection, the Gardens of Benoit XII (at the foot of the Palais des Papes) and on the Pont d'Avignon. Music audiences and historical site visitors will cross paths and listen, discuss and sometimes dance together.
The cutting edge but accessible programme offers a large range of music worlds: electro, hip-hop, soul, funk, rock…. It features famous artists such as François Kevorkian, Damian Lazarus or Munk and young gifted artist from PACA area such as Joris Delacroix for example. Entrance is free to make it easy to discover the musicians and the sites where the events are timetabled.
Festival Resonance highlights the heritage of the city of Avignon in a spectacular and unexpected way. The public is immersed in a particular and good humoured atmosphere of simplicity and respect, which are the values put forward by the festival.
Related RSS Feeds
Recent Activity
Festival Resonance does not have any activity yet.