College of Saint Mary
Joined
Profile Images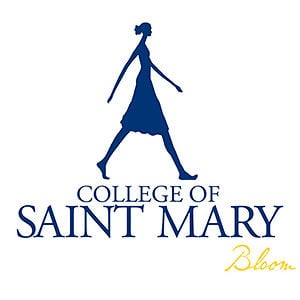 User Bio
College of Saint Mary (CSM) is a distinctive Catholic University in the liberal arts tradition -- dedicated to the education of women in an environment that calls forth potential and fosters leadership.
As a teaching-focused institution, College of Saint Mary faculty work side-by-side with students, encouraging and challenging them to discover their true potential and achieve academic excellence. The college offers numerous degrees, many of which are in the health profession including practical, associates, bachelors and masters degrees in nursing. The five-year combined Bachelors and Masters in Occupational Therapy program prepares students for real world experiences as they complete off-site fieldwork at some of the nation's top healthcare facilities. This fall CSM is offering a human biology major and is working towards beginning a new physician's assistant master's program (provisionally).
Several programs at CSM were revamped to better prepare students for their future. The new business analytics and strategic communication major blends a classic business curriculum with innovative course work and hands-on experience. Working with the region's leading business employers, CSM designed the program to be unique in the Midwest, offering the skills and knowledge needed to succeed in today's information-rich society.
With over 30 undergraduate and seven graduate degrees CSM is a place where students have the opportunity to explore their passions and discover new ones through curricular and co-curricular activities. Our study abroad program enhances preparation for international leadership. CSM encourages students to speak up and stretch themselves within the classroom and through the multitude of 25 clubs and organizations on campus. The University also offers students the opportunity to compete in seven intercollegiate sports with athletic scholarships available for each..
Call us today or schedule a campus visit through CSM.edu or 800-926-5534 ext. 2355. We're here to help you begin your journey…and BLOOM!
Related RSS Feeds