gvasessions/madeinyokohama
Joined
Profile Images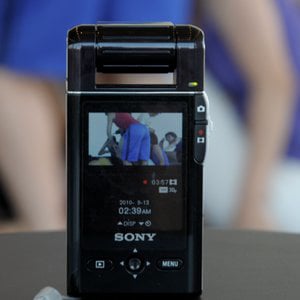 User Bio
The "Geneva Sessions" is an international workshop for professional dancers and choreographers led by Gilles Jobin. This annual encounter aims at creating a motivating artistic environment for experimented professional dancers.
The sessions started in 2007 and 2008 in Geneva, consisting of 2 to 3 weeks workshop sessions. The aim of the sessions is to give the opportunity to dance professionals to experiment in a selected professional and creative environment without pressure. The participants are a combination of international professionals and Geneva/Swiss based dancers. In 2007 our "guest of honour" was Zodiak Dance Center of Helsinki and in 2008 the Dancer's Career Development Center from Seoul South Korea. In 2009 the first delocalized edition was created, The Geneva Sessions/made in Lausanne and the guest of honor was the Cie Esculturas Humanas from Maputo, Mozambic.
This year, Geneva Sessions 10 made in Yokohama (Japan) took place from September 7th till 15th, 2010 at Zou-No-Hana Terrace – Yokohama.
On the theme "Body Motion / Camera Motion", the workshop was led by Gilles Jobin, with the participation of Cristian Vogel (composer), Susana Panadès Diaz & Isabelle Rigat (dancers of the Cie).
During the sessions, the participants explored the relation between the movement of the body and the movement of the camera. They worked on self produced images. Filmed with small video cameras, the goal is to produce small dance films and edit them on a web platform. With the presence at the workshop of composer Cristian Vogel, a special focus was put on the music/sound for the dance films and the relation to movement.
Dancers will also experiment with Gilles Jobin's choreographic world trought video's presentations and debats.
The results of the workshop were shown to the public at the end of the session.