WALLS_Contemporary Public Art
Joined

Location

Rome
Profile Images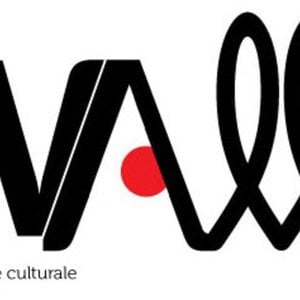 User Bio
ABOUT
WALLS is a creative team born in 2008.
Its mission is to spread contemporary art in the urban context.
WALLS members, joined by the same background but with different attitudes, are moved by the desire to introduce Urban Art in several areas of everyday life, both public and private.
Even where art is considered unusual, WALLS works to create new spaces where sociability and beauty are part of the same harmony, to redevelop and revitalize the local environment in which it operates.
WALLS issues a cultural challenge that aims to spur a deep awareness of surrounding and leave a trace of our present to futures generations.
CHI SIAMO
WALLS è un team di creativi nato nel 2008.
La sua missione è la diffusione dell'arte contemporanea nel tessuto urbano.
Uniti dallo stesso background, ma con differenti attitudini, i membri di WALLS sono guidati dalla volontà di consegnare l'Urban Art a diversi ambiti della vita quotidiana, pubblica e privata.
Anche in quegli spazi dove l'arte è estranea, WALLS lavora per creare nuovi luoghi di socialità e di bellezza, per riqualificare e dare nuova vita alle realtà territoriali nelle quali opera.
Un impegno culturale, quello di WALLS, che mira ad innescare un processo di rinnovata consapevolezza di ciò che ci circonda e a lasciare una traccia del nostro presente alle generazioni future.
/////////// /////////// ///////////
WHAT WE DO
Urban Art is for WALLS creative experimentation, sharing, dialogue, a tool for regenerating and planning, renewable and declinable in different areas.
WALLS transmits the communicative power of street art and urban art in projects to redevelop local territory and realities in which it works: this is Contemporary Public Art.
WALLS team's competences convey the kaleidoscopic core of Urban Art in interventions create ranging over public and private area.
- Public Project: planning interventions of permanent art in the urban space, to retrain, to reactivate and to deeply regenerate our cities.
- Private Project: events, workshops, team buildings, speeches. WALLS can bring art productive potential to hotels, clubs, brands and private homes.
COSA FACCIAMO
L'Urban Art è per WALLS sperimentazione creativa, condivisione, dialogo, strumento di
rigenerazione e progettazione rinnovabile e declinabile in diversi ambiti.
WALLS declina la potenza comunicativa della street art e dell'urban art in progettualità sul territorio e riqualificazione di esso, aprendosi così all'Arte Pubblica Contemporanea.
La professionalità dei membri di WALLS convoglia la caleidoscopica anima dell'arte urbana nella creazioni di interventi che spaziano dal pubblico al privato.
- Public Project: progettazione di interventi d'arte permanenti nello spazio urbano, per riqualificare, riattivare e rigenerare profondamente le nostre città.
- Private Project: da eventi a workshop, da team building a speech , da hotel a case private WALLS si avvale dell'arte in tutte le sue potenzialità produttive.
Related RSS Feeds