InnoVate Productions
Joined

Location

Los Angeles
Profile Images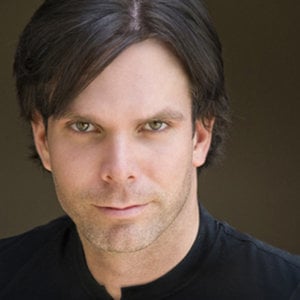 User Bio
Actor, Producer Devin Reeve has the talent and ability to make any production a success.
Devin Reeve has combined all of his talents and experience to become one of Hollywood's fastest growing Actors and Producers. Born and raised in Atlanta, Devin began his acting career at the age of 10, when he was cast as Oliver Twist in a local theatre production of Oliver. At age 11 Devin began studying martial arts and the discipline and philosophy of Wing Chun would soon set the foundation for his future success. Over the next 8 years, Devin continued to provide his talent for many productions including; theatre, live events, print work and commercials. Continuing his acting career throughout high school and college, Devin began to develop his producing skills while working as an Associate Producer at Emmy Award Winning JPM Productions, which produced various live events and television shows in the Atlanta and southeast region.
Moving to L.A. in to focus on both Acting and Producing, Devin began studying with one of Hollywood's top coaches, Stephanie Feury (daughter of Peggy Feury) and has had continued success in garnering roles on shows such as "Buffy the Vampire Slayer", "X Files"," and Dead and Deader". He has been seen on many red carpets, interviewed by many online magazine/websites and featured in magazines including the cover of Hollywood Weekly Magazine. Currently, Devin has just finished playing the lead in two projects. One being the Pilot entitled "Chadley Bales" and the short film entitled "Dana", which is a part of the Ridley Scott online competition and is being developed intoa feature film. With roles in the upcoming films "The Kentucky Fried Horror Show" and "Devils Inside", his popularity as a household name continues to grow.
Devin started InnoVate Productions and began freelancing as a Producer that lead him to produce the full length feature entitled "In the Blink of an Eye", which was an official selection at the Big Bear Film Festival in 2005; followed by "Hollywood Kills", which received a theatrical release around Europe, worldwide DVD distribution and premieres on the Chiller Channel July 23rd 2010. Since 2006 Devin has Produced 35 live events, 3 commercials, 4 short films and has been on the Producing Team of 7 feature films, including Co-Producing "I'm Through with White Girls (The Inevitable Undoing of Jay Brooks)", which won multiple festival awards including, Best Film at the American Black Film Festival in 2007.
Currently, Devin is the Executive Producer of the t.v. series "Devils Inside" and "The Style of Kelly Nishimoto" and Producing the feature film "Man Law 101l" and "The Kentucky Fried Horror Show" and is also on the Producing team of director David Ellis's next feature film "Humpty Dumpty", with Mark Ordesky, Suzanne de Passe, Madison Jones, Larry Layfield and Harvey Lowry.
Related RSS Feeds