Lauren Agnelli
Joined

Location

Chester, CT & the world
Profile Images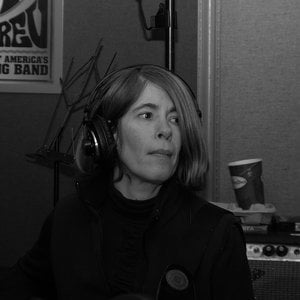 User Bio
L.E. Agnelli is a creative communicator who works especially well in the mediums of journalism, songwriting, and storytelling by video. She currently works as a freelance writer, consultant, and independent writer/producer. FINDING BLISS is a 2010-started cable TV show that came from brainstorming with songwriting partner Dave Rave. Her solid background in generating ideas, planning and coordination, journalism, and effective promotional writing are earning Agnelli an excellent reputation in Connecticut and the world (via the internet); her experience extends to exploring concepts, getting to the heart of the matter, and producing articles, songs, stories, shows. Her varied talents and skills come into play when putting together all the steps that comprise a successful project/production. In the entertainment field as well as in business, she has proven her organizational and project management skills – which ultimately result in creations of the highest quality.
Her latest endeavor is a new business starting in 2011 as personal historian with yourlegacywriter.com.
Originally a New Yorker, Agnelli obtained a B.A. in Creative Writing/English from the CUNY B.A. Program (after first attending SUNY Purchase & Hunter College). While in school, she wrote as rock writer "Trixie A. Balm," amassing a sizable portfolio of press clippings. Since college days, her professional work has included publishing work both in journalism (for The Village Voice, Creem Magazine, Gig, others) and in songwriting (ASCAP writer/publisher with over a hundred songs written or co-written).
With over 300 articles published, Agnelli especially loves doing interviews and drawing out people's stories. To date, she's conducted and published one hundred plus interviews, recently with Connecticut luminaries Lary Bloom, Ann Nyberg, Chris Frantz and Tina Weymouth (Talking Heads/Tom Tom Club). Other musical interviewees include Lou Reed, Patti Smith, John Cale, and Lindsay Buckingham (Fleetwood Mac).

Agnelli has mastered any form of copy writing she's put her mind to, including the 500-word review, the one page press release, the 800 - 1000 word interview feature, and full length manuscripts (a 222-page unpublished novel manuscript, Shrinking, and a large-scope, non-fiction biographical work-in-progress). Above all, she's never missed a deadline. Additionally, she films and produces Flip video content, often for the New Haven Register companies.
Related RSS Feeds