First Baptist Church Asheville
Plus
Joined
Profile Images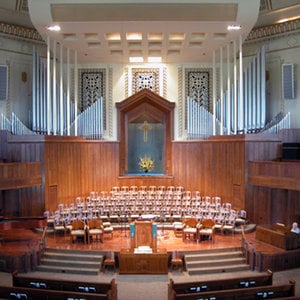 User Bio
First Baptist Church of Asheville is a caring and compassionate church which, like Jesus, accepts everyone and is committed to serving our neighbors, community and world. Maybe not to everyone, but to us, being Baptist means freedom; Freedom for people to make up their own minds about God and faith, and to do it at their own pace, Freedom to use the mind as a gift of God — to ask questions, to debate, and, even to doubt, Freedom and equality between women and men, older and younger, rich and poor.
At First Baptist Church of Asheville We celebrate your freedom to be and become all that God made you to be. And, we believe Jesus makes it clear that God loves everyone — the whole world and each person in it. All people deserve our respect and love. So, our hearts and arms are open to everyone —young and old, rich and poor, longtime Christians and seekers after faith.
Mission/Vision: At the intersection of our culture and the kingdom of God, the First Baptist Church of Asheville is a community of faith centered on Jesus Christ and committed to his purposes in the world. We are experiencing transformation into his image, engaging our culture with his will and way, and embracing the wholeness of life he offers.
Core Values: The identity of First Baptist Church of Asheville is centered around five Core Values: The Lordship of Jesus Christ
We acknowledge Christ as the foundation of our life of faith. Jesus is the teacher of our minds, comforter of our hearts, and Savior of our souls. The Worship of God - In song, word, and prayer we come together in worship to acknowledge God's power, faithfulness and grace. The Authority of the Bible - In its pages we find guidance, comfort and the stories of God. We are committed to teaching, learning and living the truths found within. The Worth of Each Person - The uniqueness of each individual is celebrated from the newest infant to the oldest adult. We are a diverse people, gifted as individual and blessed as a whole. The Call to Service and Missions - Committed to being "salt and light" in our world, we are the hands and feet of Jesus Christ. As a family of faith we work together, care for each other and spread the love of God throughout our city, state, nation, and world.