Profile Images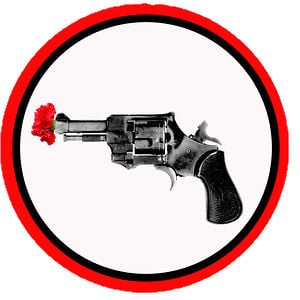 User Bio
Formado en el mundo del cine y el audiovisual comenzó su andadura como VJ en la escena underground londinense donde vivió un tiempo
En Sevilla ha estado trabajando como director de Postproducción en una conocida productora participando en todos sus proyectos publicitarios, creativos y cinematográficos.
Ha proyectado en salas de toda Europa , destacando RAW TEMPLE (BERLIN) o APOLO (BCN)
Ha acompañado con sus imágenes a dj´s como Panko de Ojos Brujo, Geko jones ,balkan hoptsteppers o Sargento García y a grupos como Bomba estéreo, cycle , Eskorzo, la pegatina o d'callaos.
Pertenece al colectivo AY! MARIKRÚ (La Raverbena Flamenca),donde se encarga de todo el montaje visual y de recrear en imágenes el particular universo del colectivo que intenta unir lo mas tradicional y popular del sonido flamenco con distorsiones y nuevas propuestas visuales. Llegando a cerrar LA NOCHE BLANCA DEL FLAMENCO en Córdoba en 2010.
youtube.com/watch?v=PddCse-Xg0Q&feature=mfu_in_order&list=UL
Junto con DJ ANDYLOOP , Dj Tillo (Orishas/Ex-Macaco) y Vladimir Nuñez (Percusion/Orishas) es la cara visual de GLOBAL DUO, actuando en festivales como ETNOSUR.
Tambien colabora habitualmente con UNITED GLOBAL BEATS , junto a sus fundadores, ION DIN ANINA , GYPSY BOX Y MATA HARI y junto a numerosas estrellas internacionales que son invitadas a las fiestas del colectivo.
Recientemente ha dirigido el documental MIGUEL HERNÁNDEZ "La luz que no cesa" para la U.N.I.A. y ha dirigido varias campañas publicitarias y participado en diversos proyectos creativos para el grupo empresarial más grande del mundo el LVHM , Realizando, editando y proyectando para PRINTEMPS PARIS , LOUIS VUITTON O KRUG REIMS.
También trabaja con el COLECTIVO SURCOS DE POESÍA , con el que preparada cada dos meses recitales con videoarte dedicados a poetas andaluces en el CENTRO DE ESTUDIOS ANDALUCES del Museo de la Autonomía de Andalucía.
youtube.com/watch?v=coELs5H_r7Y&feature=mfu_in_order&list=UL
youtube.com/watch?v=XyIJAnWvXsM
------------------------------
Yonatita miarma VJ is a visual artis from Seville. As vj stars in the London underground scene and continues all around Spain with diferents proyects. In 2006 exhibited his visual project "Z3nsored" in the LUX´06 International VJ Festival.
Actually is the Vj of the Crew "ay! marikrú" combining traditional images of flamenco culture with a particular noise universe and different transgresor images:
Also in the mixed between folk (balkan in this case) and electronic sounds Yonatita miarma is the visual face of GLOBAL DUO and UNITED GLOBAL BEATS.
youtube.com/watch?v=ijpWQeRFGlo&feature=related
Yonatita miarma has been the vj of bands as Bomba estero , Sargento García, La pegatina, Cycle, D´callaos... and with Dj´s as Geko Jones (NY) Panko Ojos de Brujo (Barcelona) balkan hotstepers (Belgium) LA CHUSMA COLECTIVE (BERLIN) Ion din anina (Seville) Gypsy Box (Mexico) ... and was one year the resident Vj of Malandar* club in Seville.
*UFI Award 2011 best concert hall in Spain.
He works in cinema and audiovisuals projects as editor and Director. And was director and editor in a lot of tv spot and commercials videos for LVHM : LOUIS VUITTON , PRINTEMPS PARÍS, KRUG REIMS ...
youtube.com/watch?v=5b0tbzoyg6g
youtube.com/watch?v=X3owDeaR5oY
Related RSS Feeds