UltraViolet by Paul Pairet
Joined

Location

Shanghai
Profile Images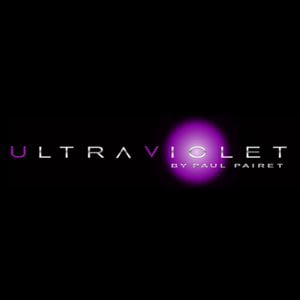 User Bio
VIDEO CONTRIBUTION
Ultraviolet project is looking for video artists from all around the world!
Once selected, your work will be broadcasted in the panoramic screen surrounding Ultraviolet table.
In short, you have the chance to be part of the first multi-sensory project of its kind.
About You
- You want to be part of unique and amazing project
- You want your name on the UV credit
- You can shoot in HD
- You can provide clean and stabilized raw footages
Today, we are looking for raw footages
- Balinese (Jungle, rice field, market)
- Urban view from every big cities (Paris, NY, London, Moscow, Tokyo, Rio, Kuala Lumpur...)
- Arctic Region (Iceberg, Iced, Sea, blizzard)
- Sea/Coast Storm (could be from every place in the world)
- Under Water (ocean, fishes)
- And more (updates coming soon)
Contribution Page: uvbypp.cc/contribute/
Contact: Clement Beurais : cb@uvbypp.cc
Web: uvbypp.cc
UV brochure: uvbypp.cc/brochure
Paul Pairet: paulpairet.com
UV?
WHAT
A single table of ten seats only, a 20-course "Avant-Garde"
set menu. All the guests sit together. The experience
begins. Food leads. Dinner unfolds as a sensory play
choreographed by chef Paul Pairet and the Ultraviolet Team.
Ultraviolet is the first experimental restaurant of its kind.
HOW
The Dinning room is specifically equipped with high-end
technology. Each course is staged with its tailored atmosphere:
The best lighting, the relevant music, the influence of
a scent, an immersive projection, a cool air blow…
WHY
To Influence, Entertain, Challenge, Interact, Celebrate,
Boost, Immerse, or simply Support the perception of taste
through a tailored atmosphere. To induce the role of the
elusive "Psycho-Taste", and acknowledge the influence, on
taste, of everything about taste, but the taste.
To offer a bold and exclusive dining experience that
engages all the senses to create the ultimate luxury :
Emotion
WHEN WHERE
Ultraviolet will open somewhere in winter, in an off-off-Shanghai
location.
Related RSS Feeds