Xavier de Richemont
Joined

Location

France
Profile Images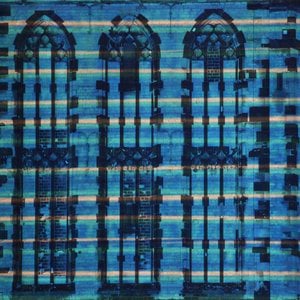 User Bio
Xavier de Richemont est un peintre français né en 1959 en Algérie. 
Il vit et travaille à Chartres et Paris ( France).
Il a étudié la Peinture à l'Ecole  Nationale des Beaux-Arts d'Aix-en-Provence (France).
Il a travaillé étroitement pour le théâtre et l'opéra avec des artistes comme Robert 
Wilson, David Salle et Andy de Groat.
Artiste conceptuel, Xavier de Richemont a conçu de multiples installations vidéo monumentales ces dernières années pour des monuments et sites dans le monde entier. Il a également travaillé pour le théâtre et la scène lyrique et pour plusieurs musées en France.
Il a créé en 2003 un projet monumental composé de nombreuses installations lumière dans la ville de Chartres. Ce travail est maintenant exposé chaque année d'avril à septembre dans toute la ville. 
Xavier de Richemont a installé ces dernières années un grand nombre de pièces vidéo partout dans le monde, en France, Allemagne, Canada, Pays - Bas, Grande-
Bretagne, Mexique…
Internationalement reconnu pour son originalité et sa poésie, son travail l'amène aux quatre coins du Globe où il est invité à travailler sur de nombreux projets majoritairement en Europe et en Amérique.
Son travail narratif issu de l'expérience conjointe de la peinture et de la scène, aujourd'hui essentiellement composé en vidéo, donne autant à voir et à écouter qu'à comprendre et imaginer.
Xavier de Richemont is a french painter born in 1959 in Algeria. He lives and works in Chartres and Paris (France).
He studied Painting at the "Ecole Nationale des Beaux-Arts" in Aix en Provence (France). He worked closely for Theatre and Opera with artists as Robert Wilson, David Salle or Andy de Groat.
Conceptual artist, Xavier de Richemont has been designing since many years original video installations for large size outdoor monuments and sites all over the world. The artist created also different works for theatre, lyrics, temporary and permanent installations for historical sites and several museums.
He has created in 2003 a monumental light project composed of numerous lit installations in the city of Chartres. This work is exposed every year from April to September in the whole city. Xavier de Richemont has shown a very important number of his video pieces all over the world, in France, Germany, Canada, Netherland, Great Britain, Mexico.
His internationally recognized original and poetical design brings him to the world wide most important locations where he is invited to work on many new projects mostly in Europe and America.
His work gathers the experience of painting and theatre, his installations give as well to see and hear as to understand and imagine.