Alex Stapleton
Joined

Location

Los Angeles
Profile Images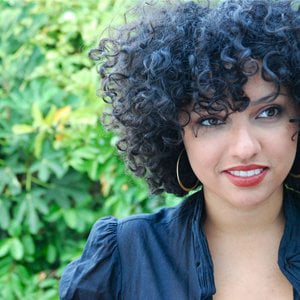 User Bio
Alex is currently in development on a number of new projects including a feature-length documentary and a scripted television series. She recently completed a PSA campaign, Chime For Change. The project has allowed Alex to work with some of the worlds most celebrated stars such as Beyonce, Gwyneth Paltrow, Ben Affleck, Olivia Wilde, Halle Berry and Julia Roberts in an effort to bring global awareness to injustices brought against women.
She made her directorial debut with Corman's World: Exploits of a Hollywood Rebel (A&E Indie Films/Anchor Bay Ent.). Corman's World chronicles the life of Roger Corman, the "godfather" of independent filmmaking who launched the careers of Jack Nicholson, Martin Scorsese, Ron Howard and James Cameron among many others. The feature-length documentary was an official selection of the Sundance, Cannes and New York Film Festivals. During the Cannes Film Festival, Stapleton was nominated for the prestigious Camera d'Or Award.
Following the Roger Corman documentary, Stapleton was commissioned by LEVI'S to direct a film surveying the groundbreaking street art and graffiti exhibit at the Museum of Contemporary Art in Los Angeles. Outside In: The Story of Art in the Streets features the work of artists including Shepard Fairey, Banksy, Keith Haring and Jean-Michel Basquiat. 

That same year, she was also chosen to direct a documentary series for Yahoo and P&G. The campaign, Raising An Olympian, follows athletes across the globe as they prepare for the 2012 Olympic Games. It tells their story through the eyes of their mothers, who are portrayed as the foundation for their successes. The series took Stapleton to Turkey, Spain, India, Poland, Ukraine, New Zealand, Australia and to various cities in her home country of the USA.
Stapleton's other credits include producing the feature length documentary, Just For Kicks (Canal Plus/MTV Networks, 2005), a film that traced the roots of urban sneaker culture and hip-hop. She has also produced for renowned, theatre director Robert Wilson. In 2008 they partnered with NIKE to make a series of HD video portraits featuring iconic athletes for the 2008 Beijing Olympics.
A devout cinephile, Stapleton is a contributing film columnist for various publications and also hosted a TV series, The American Revolutionaries, on The Ovation Network. On the show Stapleton interviewed legendary, American film directors such as Peter Bogdanovich, Joe Dante and Roger Corman.
Originally from Houston, Stapleton moved to New York City as a teenager. She now calls L.A. home.