Profile Images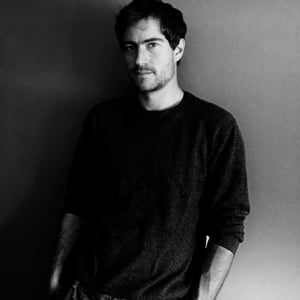 User Bio
Massimo Berruti (Italy 1979) is a documentary photographer based in Rome. He spent almost 4 years working in central Asia and prevalently in Pakistan, analyzing it's contemporary history and involvement in the War on Terror scenario through it's implications on the population. This extensive coverage became his first long term project lately titled "The Dusty Path". He approached photography for the very first time in 2003 while he was still continuing his studies in biology. In 2004 he started a full time free lance self-teaching experience followed by two friends photographers who invited him to participate in a collective project about Italian cultural and economical crisis, work that have been published later in feb 2006 by Trolley Books in a volume titled "Made in Italy".
On October 2005 he joined the no longer existing Grazia Neri Agency based in Milan (Italy) and have been represented by them for about three years.
In summer 2008 he became a full member of AgenceVU (Paris).
GRANTS
2013 – EPEA 02 (European Photo Exhibition Award)
2012 – W. Eugene Smith Fellowship
2010 – Carmignac Grant of Photojournalism
2009 – Visa d'OR Arthus Bertrand (City of Perpignan Young reporter Award)
2008 – JOOP SWART MASTERCLASS
AWARDS
2014 – POYi Photographer of the Year 3rd Place
2013 – FotoEvidence Book Awards – finalist with "The Dusty Path" project
2011 – World Press Photo. General News: 2nd Prize stories for "Targeted killings in Karachi, Pakistan"
2011 – Picture Of the Year: Third Place Issue Reporting Picture Story for "Targeted Killings in Karachi, Pakistan"
2010 – "Peshawar's Funerals" Award of Excellence, News Picture Story, POY ( Picture of the Year International)
2009 – SONY Award Finalist
2008 – 2nd Prize in General News in the International Photography Award
2008 – Scoop International Festival of Angers, Jury Special Mention.
2007 – World Press Photo : Second prize reportage in "Contemporary issue"
MAIN EXHIBITIONS
2012 – Arles Fertival – Lashkars
2012 – FORMA Fundation For Photography – Milan – Lashkars
2011 – Chapelle des Beaux Arts – Paris – Lashkars
2011 – WORLD PRESS PHOTO – TARGET KILLINS
2010 – Salon National des Artes – Vernuillet
2009 – VISA POUR L' IMAGE (Pakistan – Fact or Fiction? PERPIGNAN)
2009 – NOORDERLICHT Festival JB Groningen
2008 – TOPS China (World Photojournalism Festival)
2008 – LUMIX festival for young photojournalism (Hannover)
2007 – Other Worlds – Museum Roma in Trastevere.
2007 - MAXXI in Rome – National Museom for the Arts of the XXI century
2007 – WORLD PRESS PHOTO – Residence Roma -
BOOKS
Lashkars – Ed. Actes Sud 2001
Texts by
Christian Caujolle
Oliview Weber
Edouard Carmignac
COLLECTIONS
Carmignac Gestion Collection
MAXXI Collection
Related RSS Feeds