I AM A BEAN
Joined

Location

MILANO
Profile Images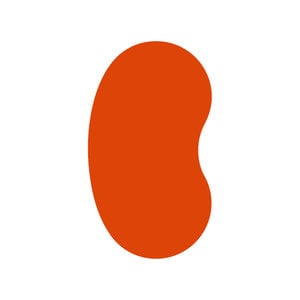 User Bio
Annientare i lupi solitari. la sindrome del creativo è l'onnipotenza.
d'improvviso sai fare di tutto, dalla regia alle torte dei matrimoni.
i creativi I AM A BEAN sono sani e fanno le analisi del sangue
periodicamente. noi collaboriamo con strategic planner e condividiamo
da subito i pensieri con registi, fotografi e i tecnici creativi che
svilupperanno l'idea. la conoscenza anticipata delle possibilità
tecniche amplia l'area di ragionamento e potenzia le idee. con
l'immediata certezza che siano fattibili e non costino come una
pedicure di paris hilton.
Bandire la fuffa. nel kit del piccolo pubblicitario ti insegnano ad
avere la testa piena di idee oppure la bocca cariata da critiche. a
scannarti per vincere premi, concorrendo anche al nobel per la pace.
in questa guerra tra eroi e parole, noi giochiamo come ci pare. #e
siamo i più cattivi. "IO SONO UN FAGIOLO". e conquisteremo il mondo.
dal 4 giugno 2008 I AM A BEAN va dall'advertising, arte, musica, all'a
to z della comunicazione. I AM A BEAN la trovi a cannes, creative uk
london, trattoria gennaro, eccetera. tuttora I AM A BEAN avanza
spietata sulla realtà di statiche agenzie, al grido confermato dai
tecnici e lo psicologo:
I AM A BEAN AND MY DREAM IS TO KILL BIG JIM.
Annihilate lone wolves. omnipotence is a creative syndrome, all of a
sudden you can do just about anything, from film directing to making a
wedding cake. the creatives I AM A BEAN. are healthy and have blood
tests done periodically. we work alongside strategic planners and are
always ready to exchange views with directors, photographers and
technical creatives to elaborate on an idea. having a general
knowledge beforehand of the technical possibilities at stake enhances
the mind and reinforces creative concepts. with the immediate
certainty as to whether they're feasible and don't cost as much as a
pedicure for paris hilton.
Remove any trace of fluff. each and every advertising kit comes
complete with instructions on how to keep your mind thriving with
ideas or your mouth stuffed with criticisms. about slashing each
other's throat to win awards whilst running for the nobel peace price.
in a war between words and heroes, we play the way we want to. and
we're the baddies, the worst kind. "I AM A BEAN.". and we'll conquer
the world. since 4 june 2008 I AM A BEAN has been going from
advertising, art and music to the a to z of communications. I AM A
BEAN is present at cannes, creative uk london, gennaro's eating-house,
etcetera. at this very moment i am a bean is stamping heavily on the
ground of static agencies in response to a plea from technicians and
the psychologist: I AM A BEAN AND MY DREAM IS TO KILL BIG JIM.
Related RSS Feeds