Lumatix TV
Joined

Location

London
Profile Images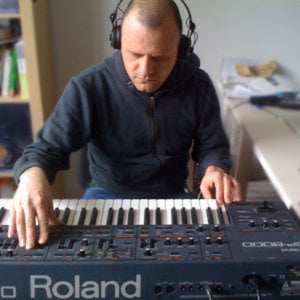 User Bio
Why?
As a child Martin Wright was frightened by the distant sound of aircraft. The low rumble they emitted unsettled the boy and he would often run to his mother's side until the sound faded.
One summer the road outside his house was resurfaced. The huge vehicle that laid the continuous carpet of bitumen was the most terrifying but most fascinating machine he had ever seen or heard. When it moved it made the ground shake, when it stopped it hissed and groaned. He wanted so much to get close to it and inspect it, but he was far too afraid.
Years later and he is standing with his toes on the edge of Platform 2, Bank Underground Station. The morning rush hour is packed in behind him. Suddenly warm air moves across his skin and a low distant rumble signals the imminent arrival of a subway train. An already over ladened train rushes past far too close to his face. One step forward and he cannot imagine what would happen.
Martin has tried to conquer his fear of these situations by capturing industrial sounds and editing them into collages, maybe in an attempt to control them, contain them, make sense of them or fear them less. This self therapy has never worked. Now these sounds not only haunt his insecurities but also his artistic work space as well!
In recent years, Martin has also tried to suppress his fear of television by edited video in such a way that it no longer scares him - those edits will be broadcast on this site - you are watching Lumatix TV.
what else has Martin Wright done?
Martin Wright started to create experimental music and recordings in 1980. To be more specific, it was a Sunday at his grandparent's, in the front room, just after tea, with a varispeed reel-to-reel tape machine and an interestingly tuned piano.
Martin created many compositions of himself banging the low notes as hard as he could whilst holding down the sustain pedal. Afterwards he would play back the recordings to his family, varying the speed as the tape played. His family all tended to offer him the same advice – use the soft pedal - but to his ears it didn't sound as good – he realised that he liked loud sounds when he was the one making them.
In 1992 Martin worked in a recording studio. Paid in studio time he started to create ambient and electronica compositions under the name Insanity Sect. These compositions were released on Beyond Records in the U.K. and Waveform Records in the U.S.
Martin was privileged to have such influential artists as David Toop, Max Eastley and Coldcut as label mates.
Insanity Sect's music was featured on a U.K. compilation album that gained an entry in the Guinness Book of Hit Albums, and in 2007, his U.S. release 'Late Night' was named in an interview with Late Show host Conan O'Brien as his top iPod track.
During the mid to late nineties, Martin worked on many commercial projects - releasing material worldwide. He remixed several artists under the name 'The Quest Project'. These artists included the Beastie Boys, Mantronix and Brandy. Martin saw remixes as an ideal place to play around with experimental sounds, arrangements and rhythm – a view not often shared by the record labels commissioning the edits!
In recent years Martin has produced commercial music for companies such as Disney & Pixar. He has created sound design and FX for interactive online games for such clients as Digital Outlook and adidas.
Earlier this year he conducted "The Repose Experiment" - an online project to see if a soundscape could be created that relaxes all whom listen to it - the soundscape was composed from participants answers to the question "What do you find relaxing?"
any other information?
Martin is still a bit perturbed by distant low rumbles.
Related RSS Feeds